(Greenfield Village) Our Detroit office fields a lot of staging inquiries around the midwest; each one of them exquisitely different and challenging. This one came in from historic Greenfield Village. It seems "the gazebo was just too small."
Extending rectangular stages is rather simple. Extending five sides of an octagon? PM1's Detroit Sales Guru Greg Pawelski made that simple too. Greg explains, "We can make our decks do anything, even if we have to build custom ones onsite to make it work." In the end, a combination of 4x8's, 3x8's, and custom decks created nearly double the stage area necessary and matched the height of the existing structure perfectly. Stairs, an 8x8 riser, and some upstage rail were added and the entire thing wrapped in waterproof outdoor mesh.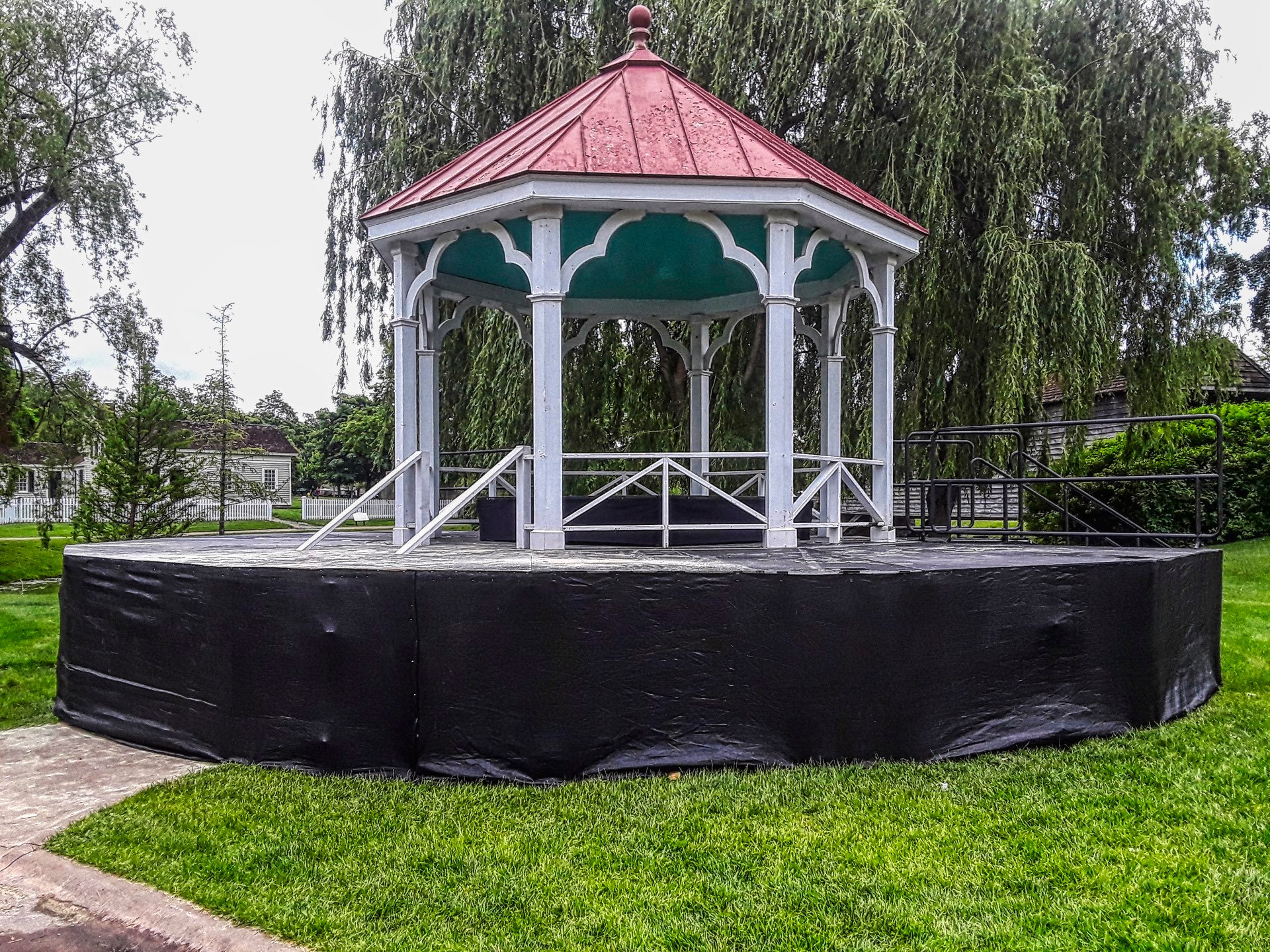 If you need help in Detroit, Greg and Valerie are two clicks away. Let them know what you're working on, and PM1 can create a custom solution.