Waltz On Water: Commercial Event Pool Covers
by Production Management One
www.WaltzOnWater.com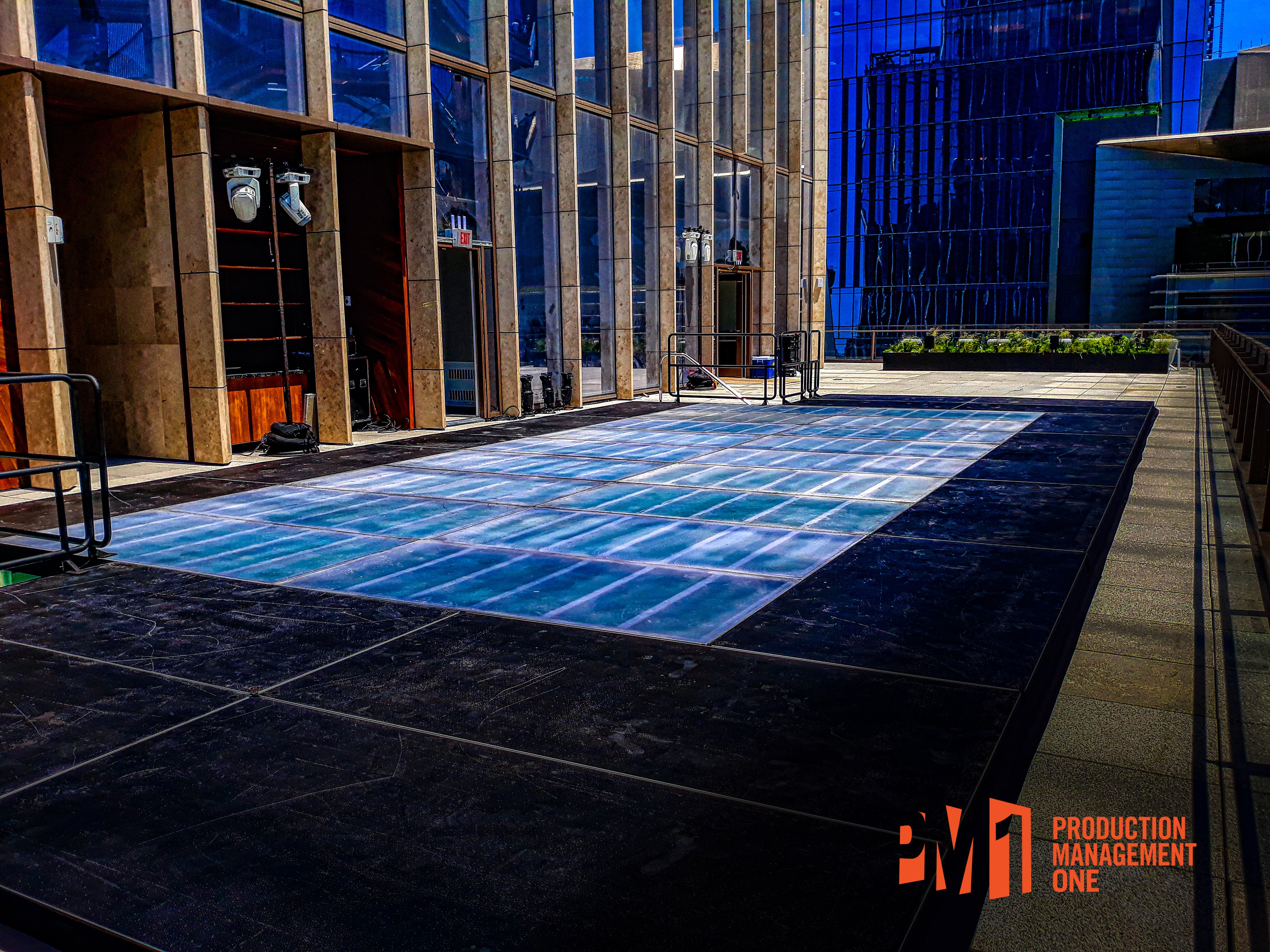 Commercial Pool Cover Rental
Production Management One offers an alternative and unique way to create additional event space with a pool cover rental and to give your venue's guests something to talk about for years.
We call our simple approach to these events "Concept to Reality" and it includes 3 steps:
Take a photo of your pool from the deck
Take measurements for length and width
We produce a photo-realistic rendering showing what the cover will look like from your viewpoint.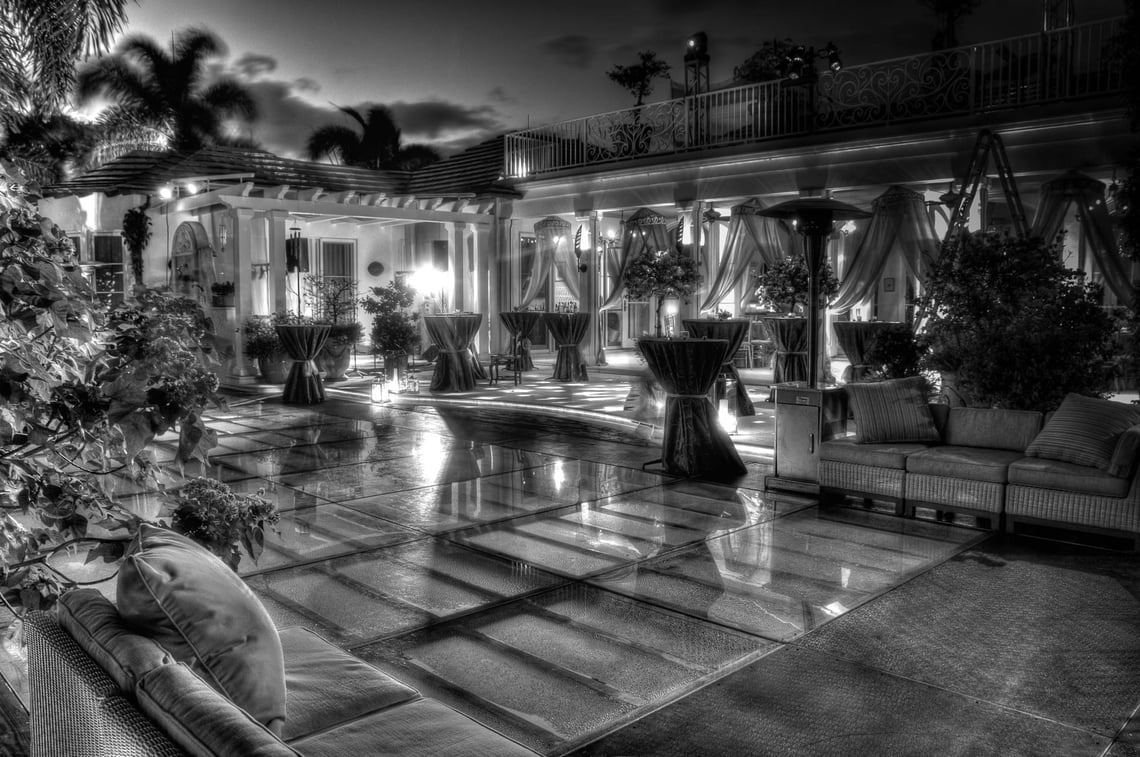 Our dance floor pool covers are built with the same reliable and well-known StageRight product that we base our business on. From a basic rectangular shape, to oval, or kidney shape, PM1 has the ability to cover your pool area so you gain the square footage you need for your event.
Our premium commercial event pool cover rentals come in a variety of surfaces. Traditionally, black fiberglass surfaces are used. However, if you want that wow factor for your event, PM1 offers a clear plexiglas surface that turns any pool into a elegant setting. Need more style? Add accent features such as LED lighting or floating candles to set the mood.
Check out our recent blog post, "Clear Pool Covers Create Beautiful Event Space" for more info.
First time here? Download our Beginner's Guide to Covering Your Pool.