CARRIER SCALE
Experiential Marketing Production
The USS Gerald R. Ford (CVN 78) Carries its own mission statement: Integrity at the Helm. Based on our experience working with hundreds of military personnel and civilian contractors during the course of the event, we wouldn't dare argue with that claim. Throughout the entire experience our teams were treated with respect; which made it easy to give them our best each and every day.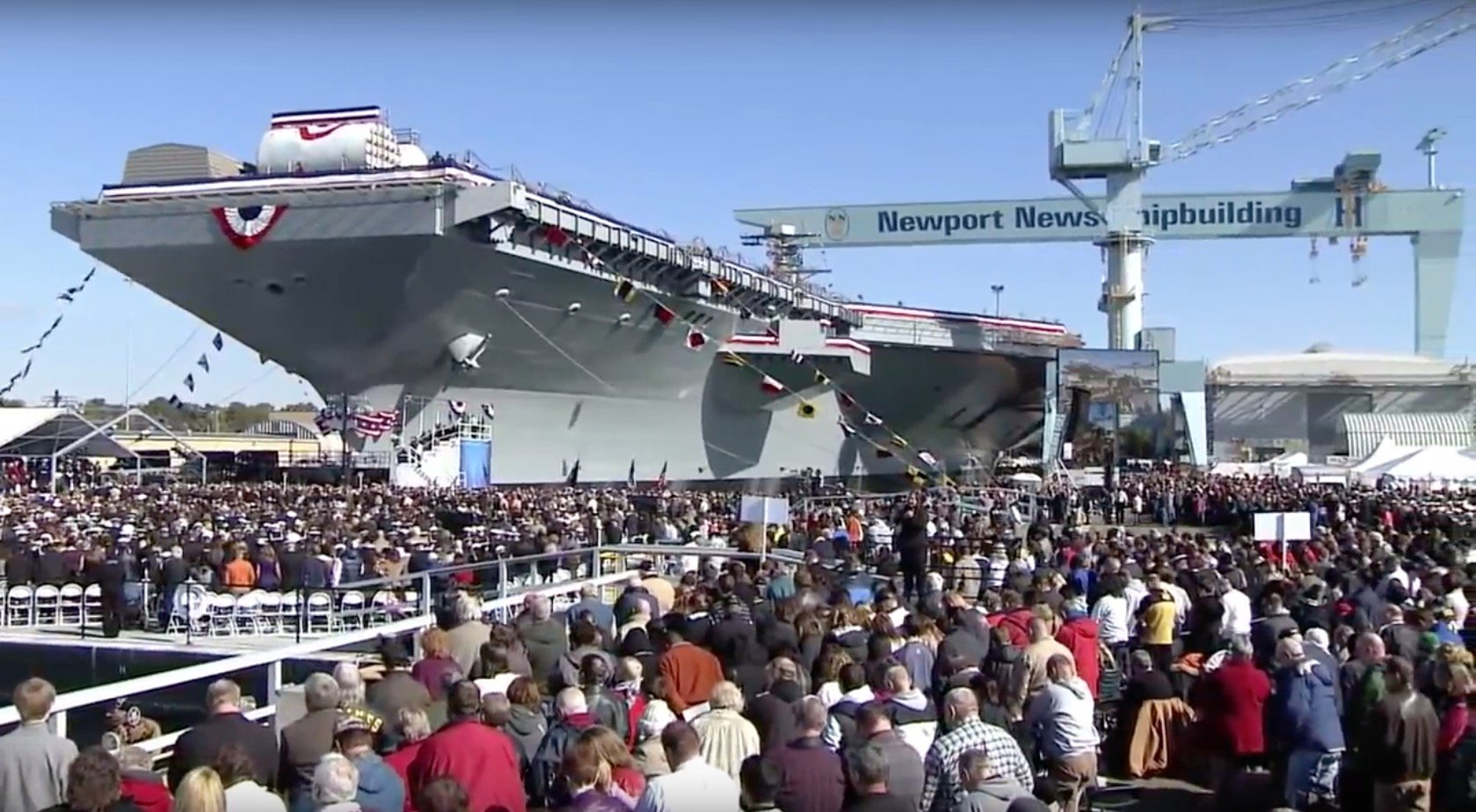 It doesn't get much bigger than a brand activation for an aircraft carrier; the take-home book was over 300 pages of naval history with additional content ranging from defense contractor advertisements to dedications from admirals and everything in between.
PM1 didn't exist when the CVN 78's keel was laid; we were two companies, Electrum Productions and Elite Productions, combining efforts for large-scale events like this, and our combined success catapulted PM1 into existence in 2018.
Here's a brief synopsis of some of the equipment we were accountable for to the top brass onsite:
15,000 folding chairs | 1,500 VIP chairs
Plank bleachers for 1,000 | Mobile bleachers for 2,000
Eleven mobile restroom trailers With ADA Lifts
Dockside: Outdoor audio amplification for 15,000, sitting and standing
Hangar: Indoor audio amplification for 10,000, sitting and standing | 60' x 40' Air-conditioned from under "Dias" stage
Sixteen 18' x 11' Outdoor LED walls | Two 30' x 22' Truck-mounted LED Walls | Full signal routing
Nearly a mile of bunting around the entire perimeter of the ship
Custom, matching podiums for emcee's, Commander in Chief, and visiting officials
Indoor lighting for television with truss
Press risers | Press audio send | Livestream logistics via NASA/NAVY TV
A seven-day load-in schedule with all access via palletized cranes | Seven-hour load out
And we did the entire event twice. Once for the employees of the shipyard, and once four months later for the public.