(Oregon District, Dayton, Ohio) It didn't take long for a community to stand up and take back the area of a national tragedy. Dave Chappelle started rumors of doing a benefit concert for the city of Dayton. In less than a week, Gem City Shine was happening. Headliners were tossed around, and the week of the event, they found someone interested in doing the main show: Stevie Wonder and his band.
PM1 had been contacted about production support, and our first call was to upgrade the stage to Mountain Production's SAM 550 to ensure enough space would be available for the multiple national acts who would appear. Next up was planning video production and audio delay; the organizers (headed up by Live Nation) wanted to ensure that everyone who had a ticket could see and hear, even if they were blocks away with no direct sightline to the stage.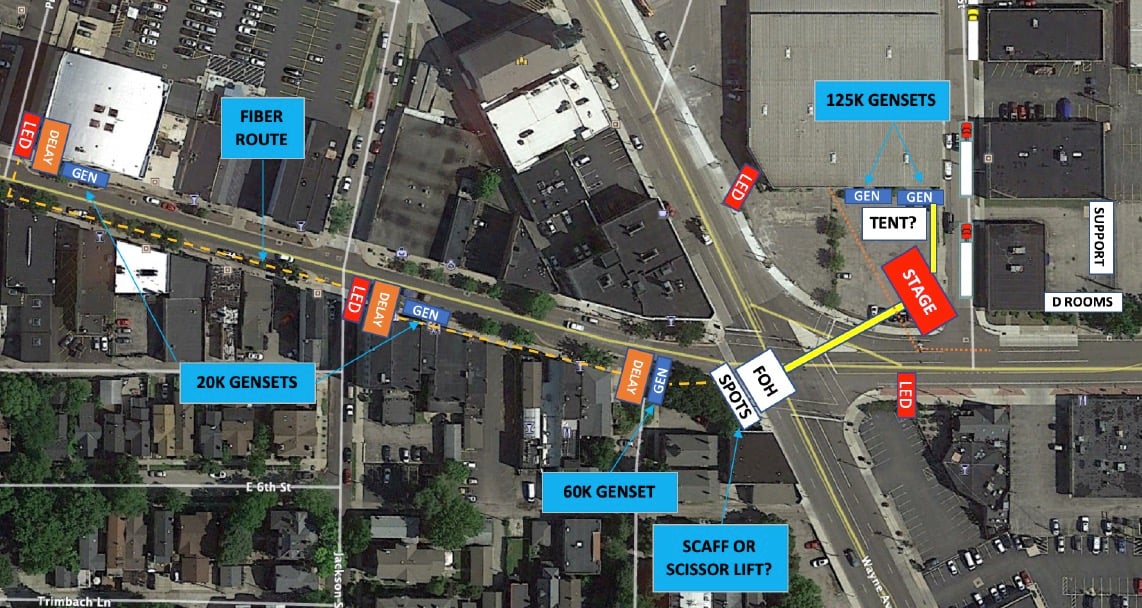 PM1 came in with a "Ultra" VIP platform, complete with our new clear stage deck railings. At one point during the show, it was rumored that Chappelle, Jon Stewart, Kanye AND Kim Kardashian were seen partying on the deck. We also assisted with yellow jacket cable ramps, production management, logistics and stage management for the event.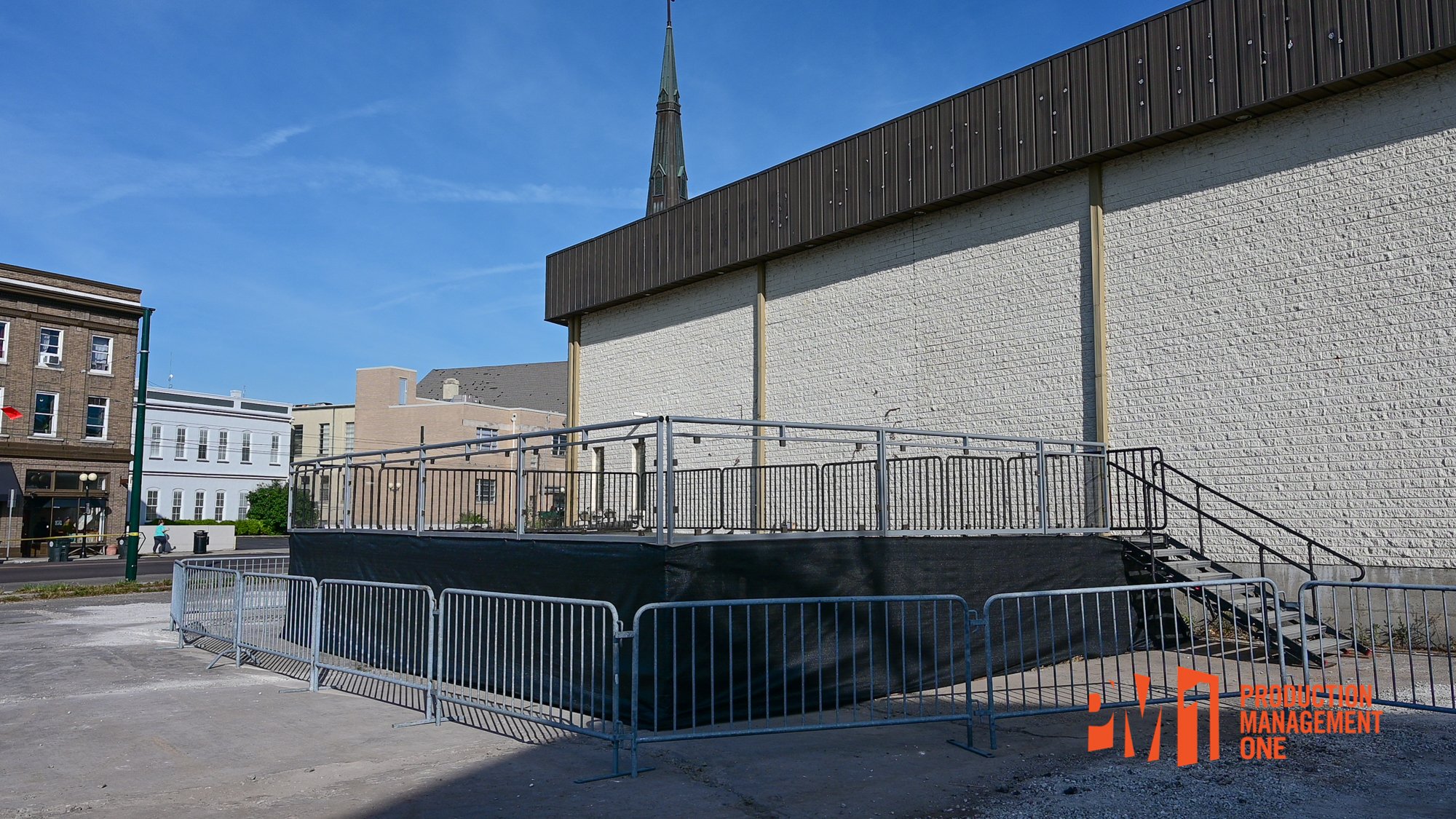 The real story here is that of the musicians who performed for the community, the glorious staff from Live Nation who managed this with expert precision, and the community who came out to show their support for their city.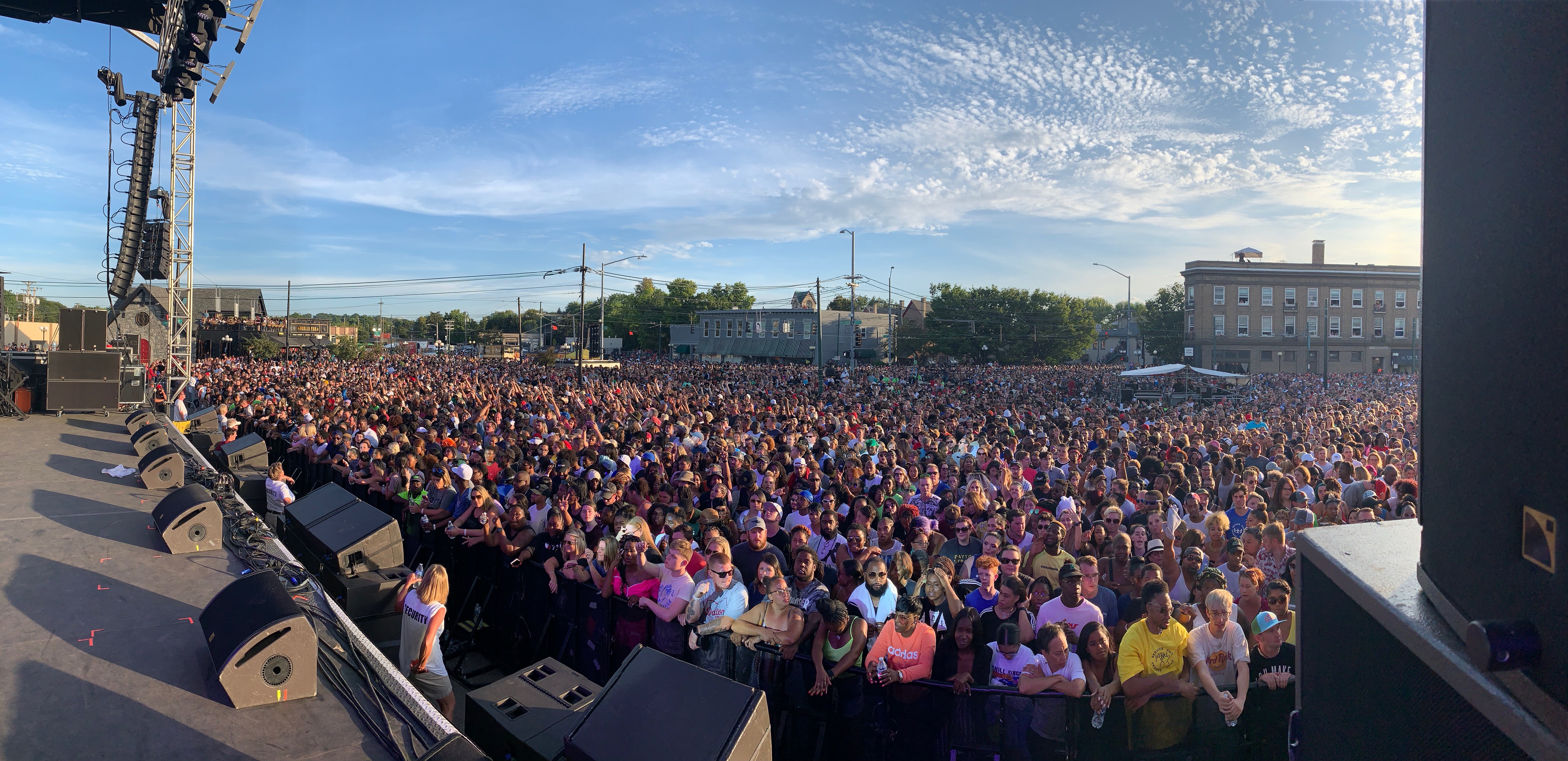 The crowd (ticketed at 20,000 but with rumors of many more) remained strong throughout the day's sets including ThunderCat, Teyana Taylor, and Chance the Rapper with DJ Trauma spinning sets in between all day.
Then the citizens of Dayton lit up the night with lights and sang "Killing Me Softly" with Dave Chappelle before Stevie Wonder took the Stage, adding to the charm of the event overall.
Our sincere thanks to Dave Chappelle and Live Nation for inviting PM1 out on Gem City Shine. Our hearts go out to the citizens of Dayton as they work to reclaim their streets. Contact us if you'd like to know more, or are planning an event that gives back to your community. We'd love to help.
And thanks, Stevie for singing your heart out for Dayton, O - H - IO!