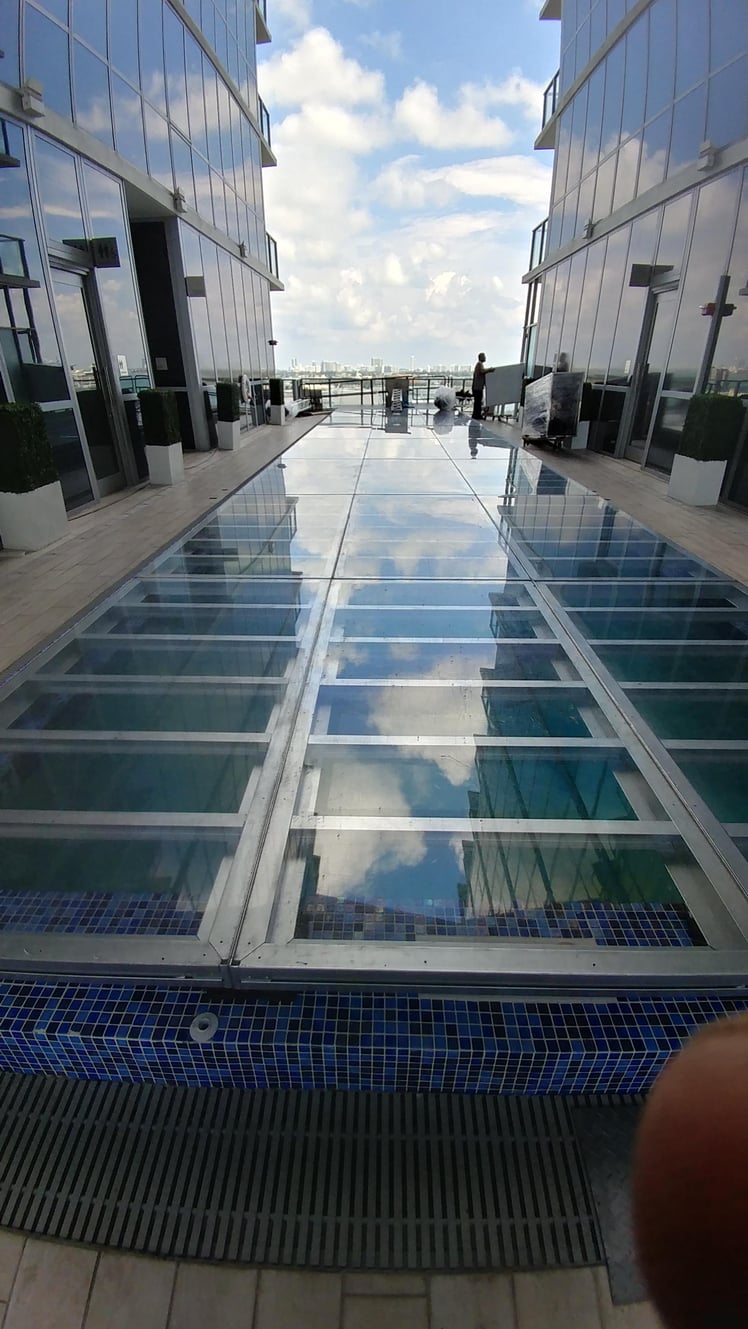 (Miami, Florida) When Miami-based MiniMax Events needed a partner to install a clear pool cover on the 14th floor of the iconic ME Miami overlooking Biscayne Bay, they chose PM1's signature pool cover rental service.
The event took place during Miami's Music Week, which culminates each year with the famous Ultra Music Festival. The pool stage was utilized as a dance floor for several after-hours events.
More photos to come, stay tuned.
Check out our Clear Pool Cover Rental page or download our Beginner's Guide to Pool Covers.
If you need immediate project assistance: