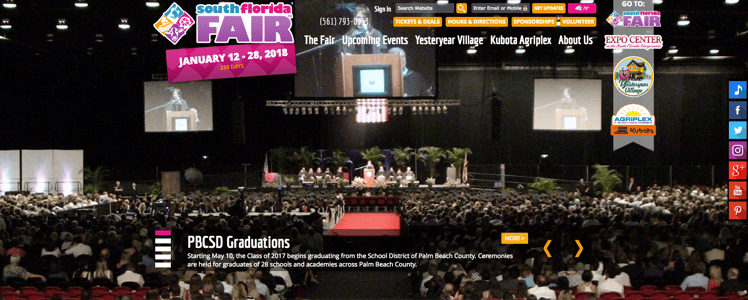 (West Palm Beach, Florida) It's graduation season, and we've been helping schools across North America celebrate the advancement of degrees to their graduates.
Supplementing the South Florida Fair's existing StageRight inventory we provided an ADA Ramp Rental and additional stage space for these events that span most of the month of May.
Whether you're looking for a few stage decks or hundreds for your commencement ceremony, we're well prepared to help schools, colleges, universities and military with seating, staging, and ADA access.
Check out our recent blog post, "An Historic Commencement Stage Rental" to see something on the larger side.