An ADA Ramp is an inclined plane installed in addition to or instead of stairs. Ramps permit wheelchair users, as well as people pushing strollers, carts or other wheeled objects, ease of access.
Any and every event should anticipate and accommodate the needs of all of its attendants. Performance Staging offers ADA ramp rentals that are built around our staging products. Code-compliant rise & run, 32″ hand rail, and straight or switch-back configurations enable us to tackle any access hurdles in virtually any environment.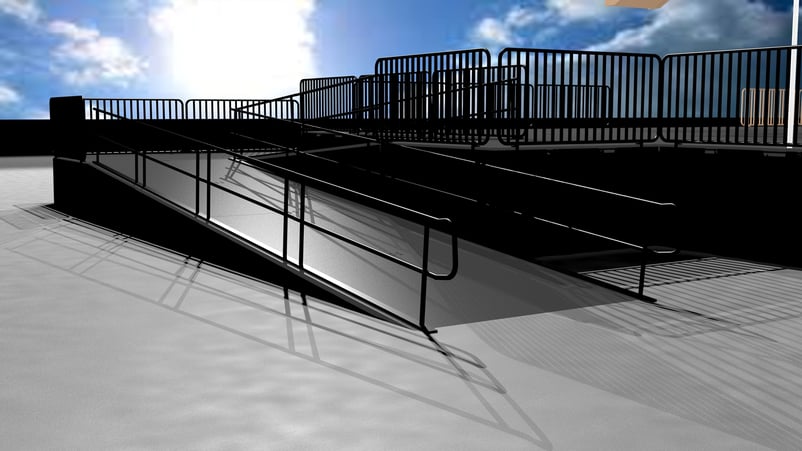 Looking for a different type of ramp? We also offer:
aluminum equipment ramp rentals
automotive ramp rentals
stage deck ramp rentals
Need more information? Check out our product page here.
Need assistance or a quote? Give us a call, send us an email or comment below. We're here to help. No pressure, just questions answered.