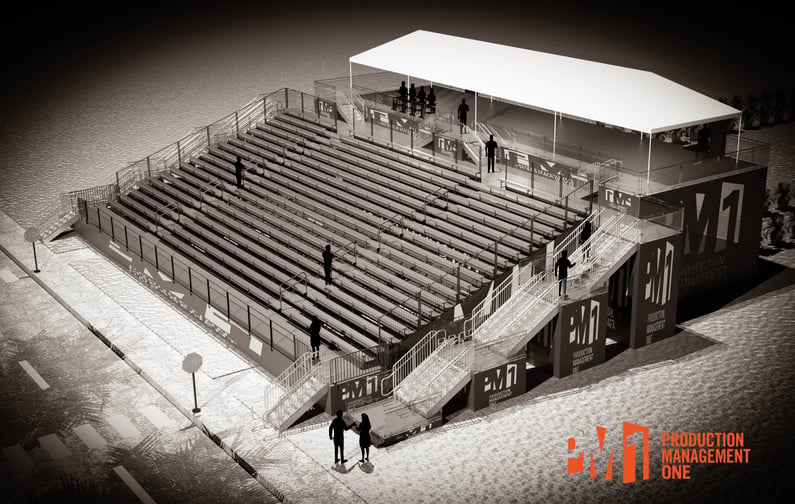 ---
We have everything from small to large capacity bleachers and a variety of size configurations to fit a small crowd of 50 or a large crowd of 10,000+. Our portable bleacher rentals are specially designed for safety and strength. They are also safe on any kind of flooring and can fulfill both indoor and outdoor needs.

We have portable bleacher rental solutions for any type of event, Whether it's a marathon, a parade, a concert, a sporting event, or any other event where seating is needed.


We have a wide range of accessories available to enhance your bleacher configuration including:
steps/stairs
hand rails
guard rails
mesh skirting
access ramps.
Bleacher systems can also be elevated to accomplish your event needs.
---
On a tight budget? We totally understand. Let us know up front what price range you're looking to stay in and we'll give you options. PM1 offers many affordable event packages and rental solutions. We also have tons of free resources for you to download and utilize as well as a series of blogs on budgeting for events.
Need more information? Check out our blog "3 Tips To Keep Your Next Event Under Budget" or you can view our product page here. You can also leave a comment, give us a call or shoot us an email today. No pressure, just questions answered!
---