PM1 designed and built three stages pictured above for an historic commencement ceremony this May. For the first time in its history, the university combined all of its graduation ceremonies into one stadium with over 2,000 graduates and 5,000 guests.
The build featured:
56' x 40' Main Stage with double-switchback ADA Ramps
A 36' x 40' Faculty stage
A 36' x 40' Band stage
Large steps on the downstage center edge to allow easy access to the 4' tall stage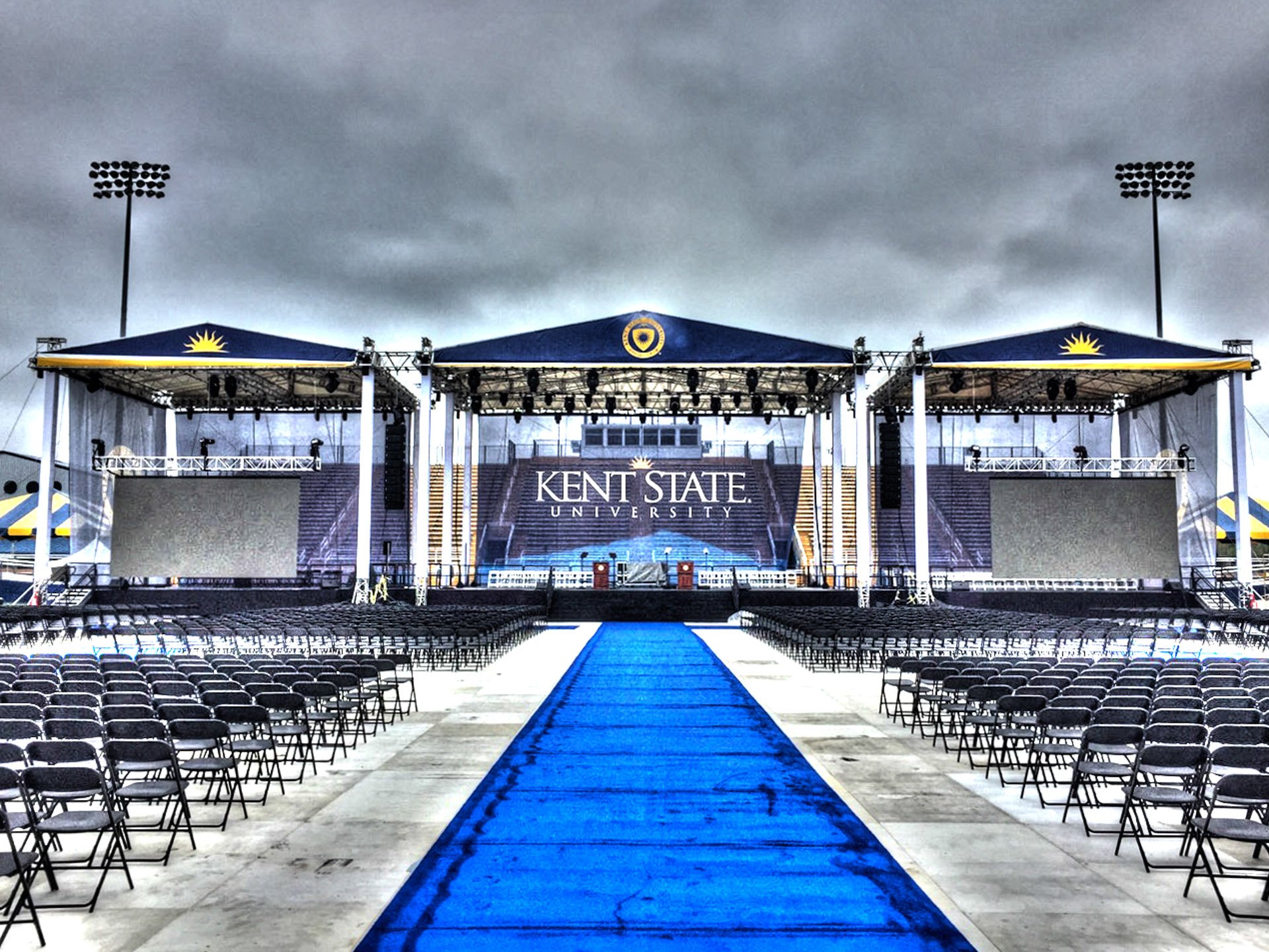 If you're looking for a full-service partner for graduations and commencement stage rental, drop us a line. From chairs to stages to ADA Ramps, we've got what it takes to fill stadiums.