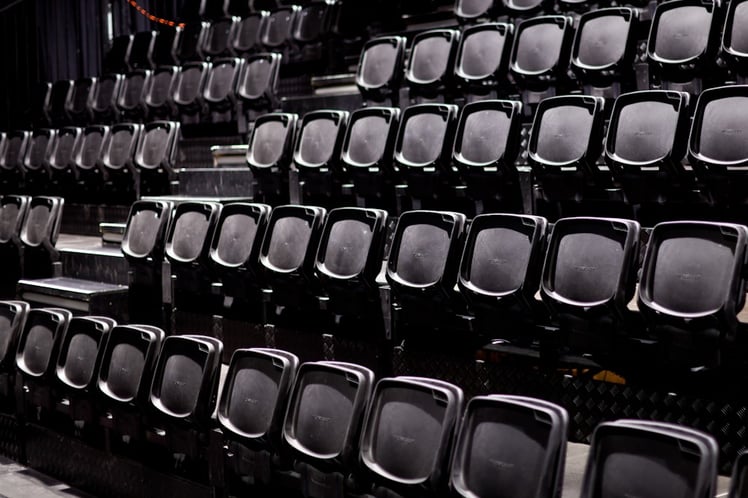 Adding capacity to stadiums and areanas is easy, thanks to the new tip-up stadium seats from PM1. We've studied the seating market for some time and decided that NOTHING out there provided the comfort, ease of use, and ease of installation that we wanted for our clients.
We've had custom seats manufactured that attach to our proven Bil-Jax modular understructures that we've been using for our premium Super Bleachers for years. By combining a brand new, black, premium seat with an existing, proven, engineered system we think we've got the best system out there.
Whether you need to add seats on the sidelines, behind the end zone, on the upper decks, or just deck over tunnels and walkways to add seats in very special places, we'd like to help.
Don't let others tell you they're the only ones out there that provide these services. We've worked with the same producers, the same venues, and the same corporations they have, and have a better record of providing economical alternatives to new equipment purchase.
Get a quote, or contact us for more information on the Stadium Infill Systems today. Supplemental Stadium Seating is a very simple thing for us to provide.