(Coral Gables, Florida) 71 years ago, the first parade route stretched through this historic South Florida city. The nonprofit Junior Orange Bowl has grown in size and scope ever since.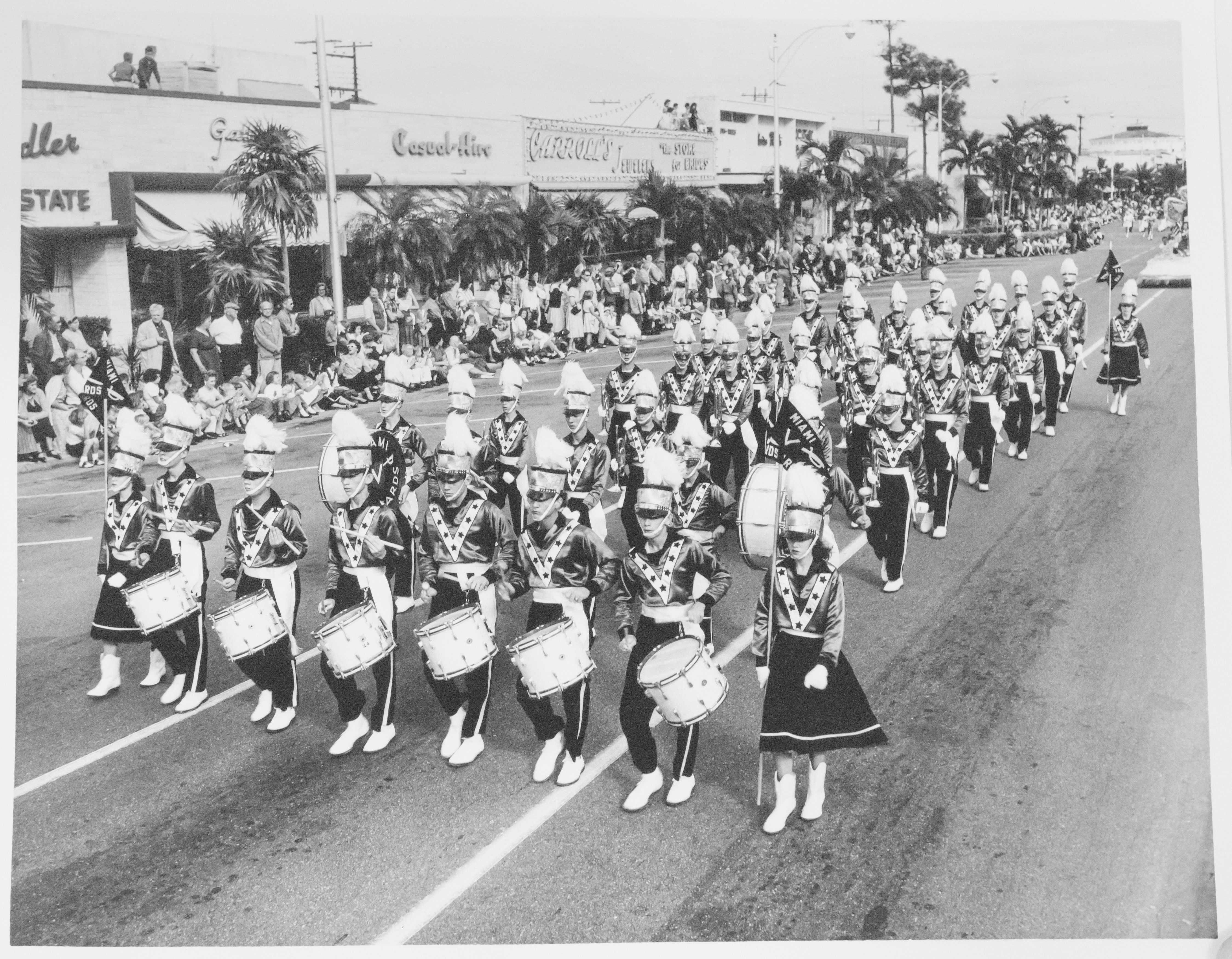 "Our organization has expanded its vision to host competitive athletic, academic and cultural arts events in a culturally rich, diverse and safe environment. Over the years, the Junior Orange Bowl has been serving the South Florida community and the youth of the world by hosting a premier international youth festival, which includes basketball, golf, tennis, creative writing and events specifically designed for physically challenged boys and girls."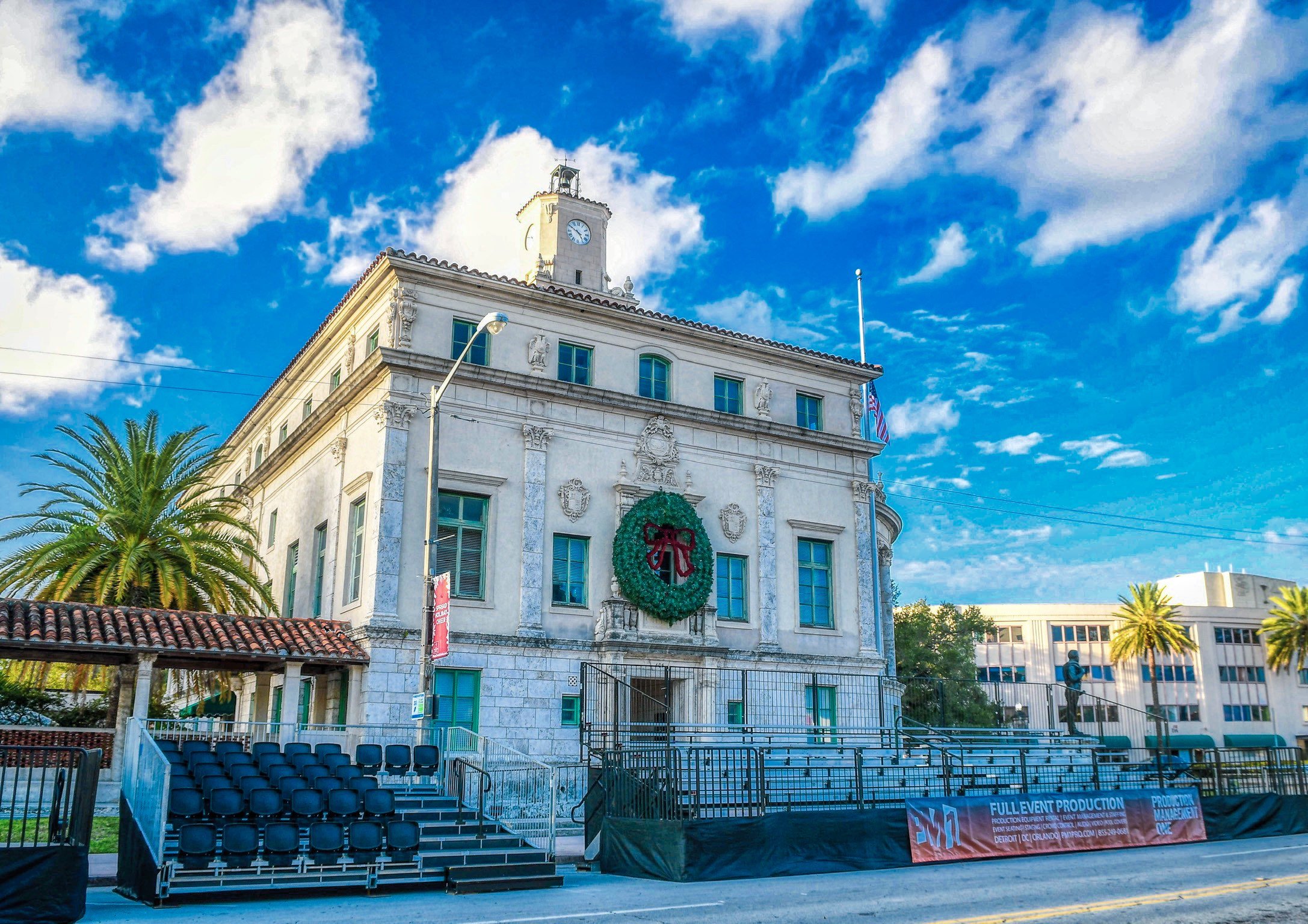 When contacted about the opportunity to be a part of that 71-year history we asked them what they really wanted and needed. Every nonprofit appreciates support, and we offered them an "upgrade" over their previous installations and vendors with a small section of our tip-up stadium seating for the VIP's and committee members, along with a bleacher rental for the rest of their donors and supporters. PM1 completed the combined seating system rental with a sidewalk-connected platform for ADA access, complete with our new clear railings.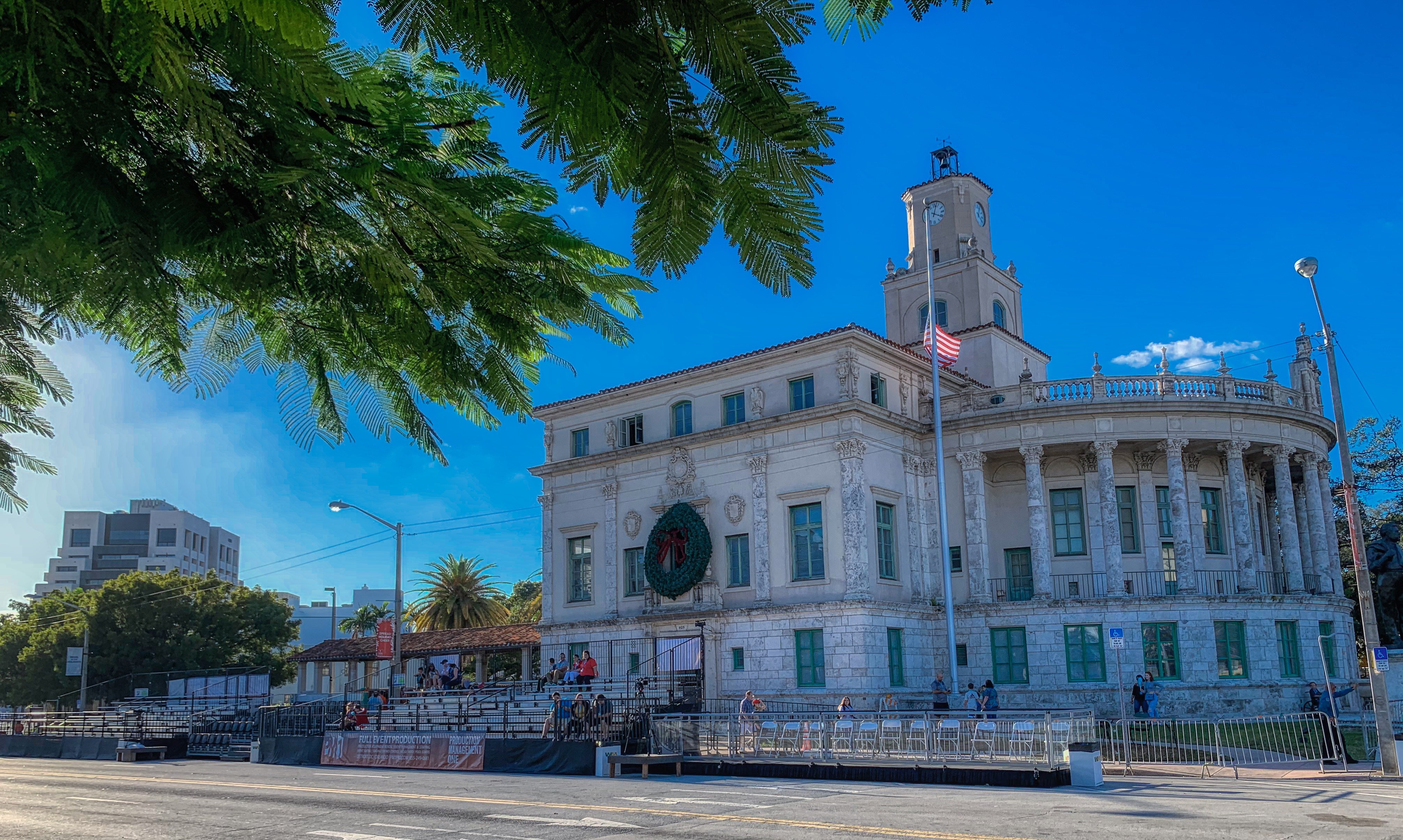 The combined seating system rental looked gorgeous in front of the classic architecture of Coral Gables City Hall, right at the start of the Coral Gables "Miracle Mile. Click the video below to see it all go by in 4 seconds!
The parade began with demonstrations by the Coral Gables Police Department Motorcycle troop carrying out challenging performances on 844-pound special edition Harley Davidson Police Edition Electra-Glides. Other participants included the local fire department, boy & girl scout troops, the SWAT team(!) and some large floats ranging from pirate ships to houses, but the real stars were the dozens of performances by local marching bands. Santa finally showed up at the end, and spectators huddled into a special Christmas Village directly across the street.
Many thanks to The Junior Orange Bowl for having us out to support year 71 of their tradition. Consider supporting their efforts to provide opportunities for local youth and become involved in their mission here: https://juniororangebowl.org/how-to-help/overview.html
For more information on what we provided, or to get your own VIP