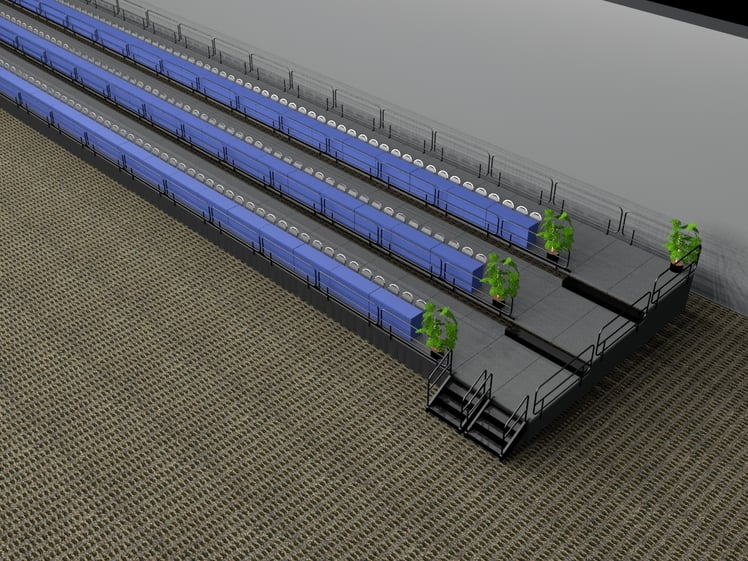 (Updated for 2017!)
Tiered seating for corporate theater is as easy for us as flat-floor seating. Add padded banquet chairs, linens and classroom tables and you've got an audience riser rental solution that ensures your messaging gets across to your attendees.
Classroom Risers elevate EACH and EVERY row of the audience members to provide sightlines from every seat in the house.
For more information on our Classroom Riser Rental check out our Audience Riser Product Page.