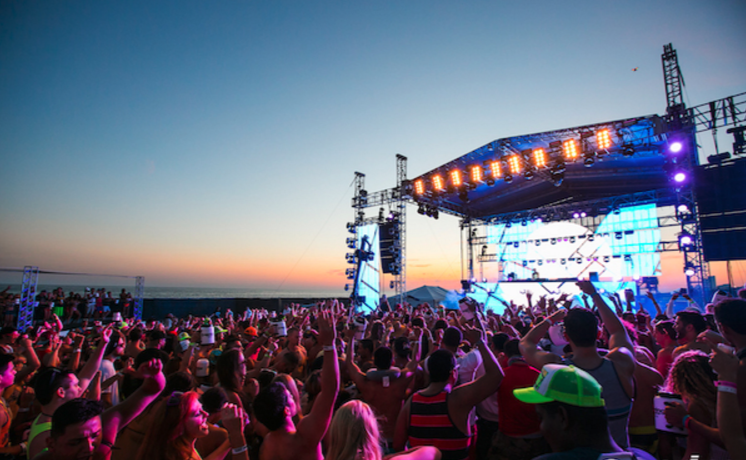 (Updated for 2017!)
Concert stage rental has come a long way since someone decided to pull the hay wagon behind the old barn for a hootenanny. Over the past few years we've seen larger and larger setups on beaches, in parks, and especially in the festival world.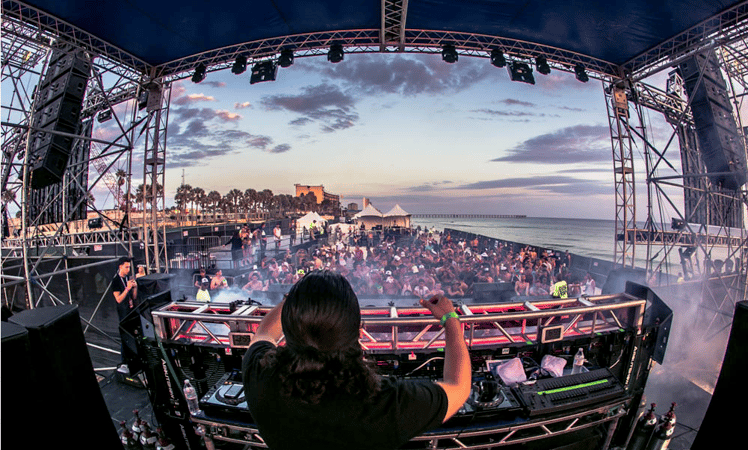 When planning a stage for your next concert, proper stage design is a must. Is the audience on a flat surface like a parking lot or beach? Or are they on the side of a hill? Stage height may be adjusted depending on the ideal angle for viewing from the audience.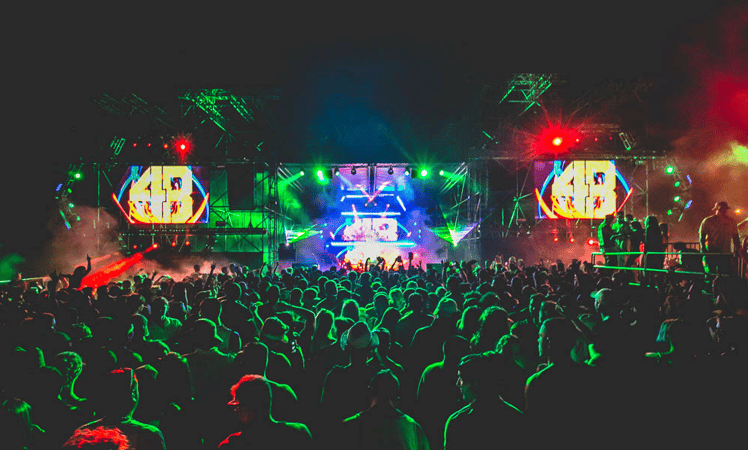 We'd also recommend a few of these tweaks for the best concert stage rental experience:
On-stage rolling risers for drums, keyboards, and DJ's allow equipment to be rolled on and off for quick set changes
Backstage loading platforms at truck dock height make unloading and loading a breeze
Backstage loading ramps for when docks aren't an option
Sidestage platforms for monitor world, guitar world and VIP seating
Our Concert Barricade keeps unruly patrons in the audience, not on your stage
Elevated Front-of-house mix positions keep your sound and lighting techs above the crowd
VIP Platforms elevate portions of the audience and can be built for couches, tables, and chairs for the ultimate in table/bottle service and viewing
Using Performance Staging's fleet of mobile stages, huge inventory of modular stage decks and production equipment to pull off a concert stage of any size, shape or configuration
Side Towers for Lighting, LED Video Walls and Speaker Bays
Need more information? Check out our Stage Rental Product Page or Mobile Stage Rental Page for photos, specs and design inspiration.