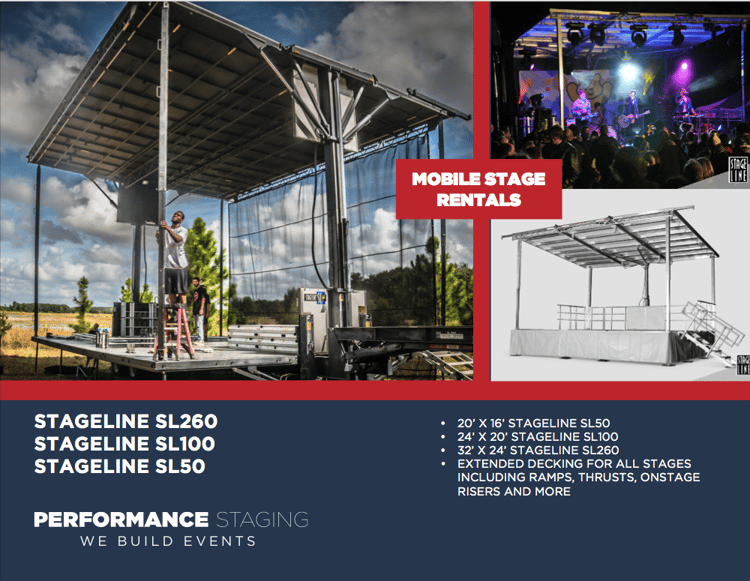 Mobile Stage Rental For Any Budget
Now offering mobile stage rentals in Small, Medium and Large!
(Updated for 2017 with our new Stageline SL50 Mobile Stage!)
Our SL50 is the perfect budget option for small scale events, with a 20' x 16' floor size that can expand just like its bigger brothers.
Our SL100 is our medium-range mobile stage offers a 24' x 20' covered area, is rated to fly lights and a small PA and makes a great stage for crowds of 500-2000.
Our SL260 is our largest stage with a 32' x 24' covered area, is rated for entire line arrays and lighting rigs, and can be built out to almost any size or shape with the addition of our stage decks for side wings, backstage loading and prep areas, VIP seating and storage.
Add a small covered FOH to any stage rental with a commercial-grade EZ-UP and elevated mix/lighting riser for maximum enjoyment.
Download the full brochure here:
Need some inspiration? Check out these "How-To" examples from the Performance Staging blog:
---