While everybody loves a nice swim on a hot June day, your swimming pool can offer you more bang for your buck by becoming more than just a refreshing treat during the summer months.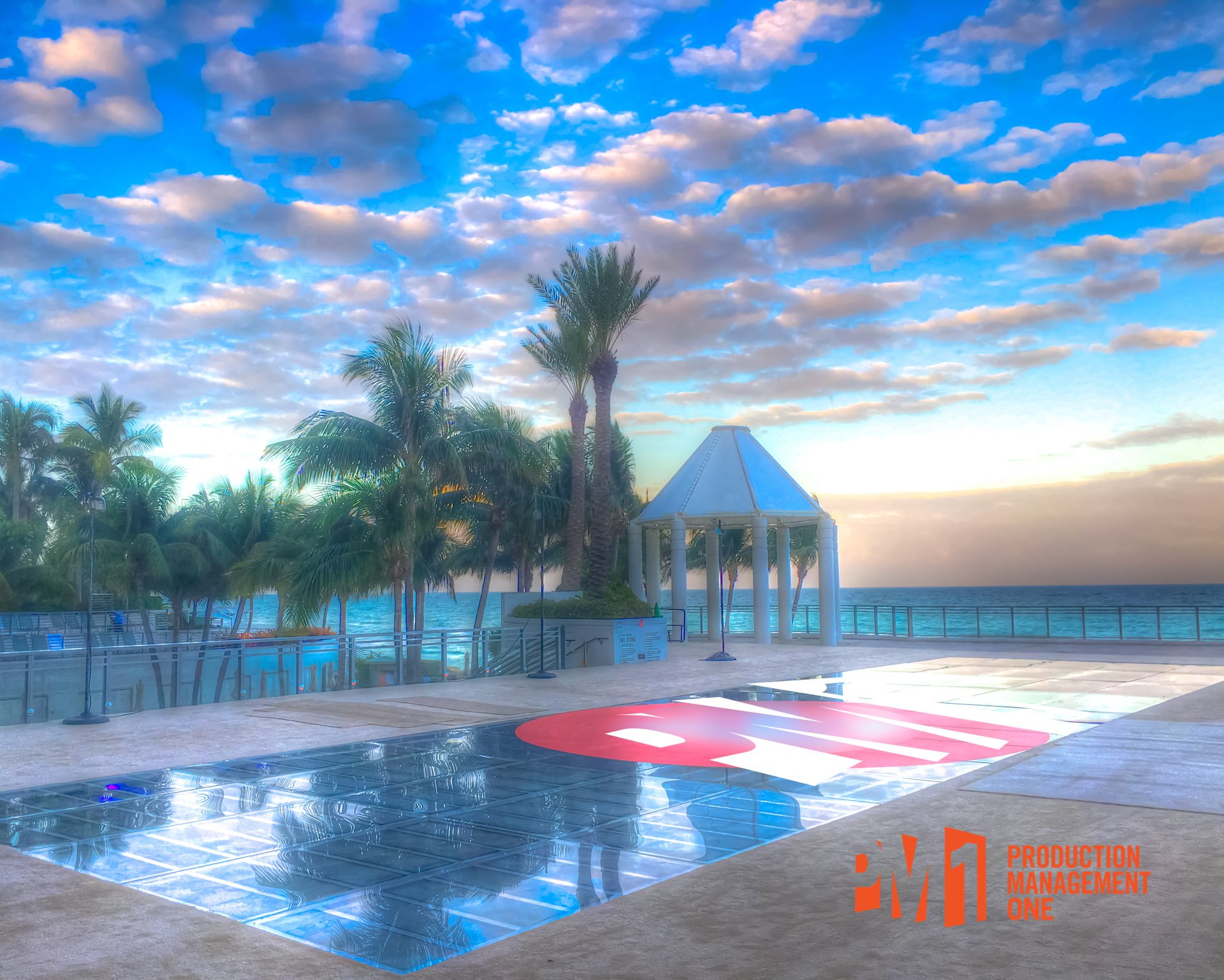 PM1 is proud to offer you our Waltz on Water Clear dance floor pool covers that add a dramatic impact to your next event. Not all clear pool covers are the same. PM1 builds "Swimming Pool Stages" that support the weight of guests, furniture, and equipment as well as offer a rock-steady surface for the best dancers at your party to "jump around" to their heart's content.
---
Completely clear surface, Frosted Surface, or Black Surface
Structural aluminum supports for safety and load bearing
Integration with existing stage decks
Available LED battery-powered controllable lighting (as seen above)
Full or partial covers for different guest occupancy
Multi-level pool covers to elevate a band, DJ, or performance
Fully capable of passing any local building code required by law (Yes, even Miami Beach!)
---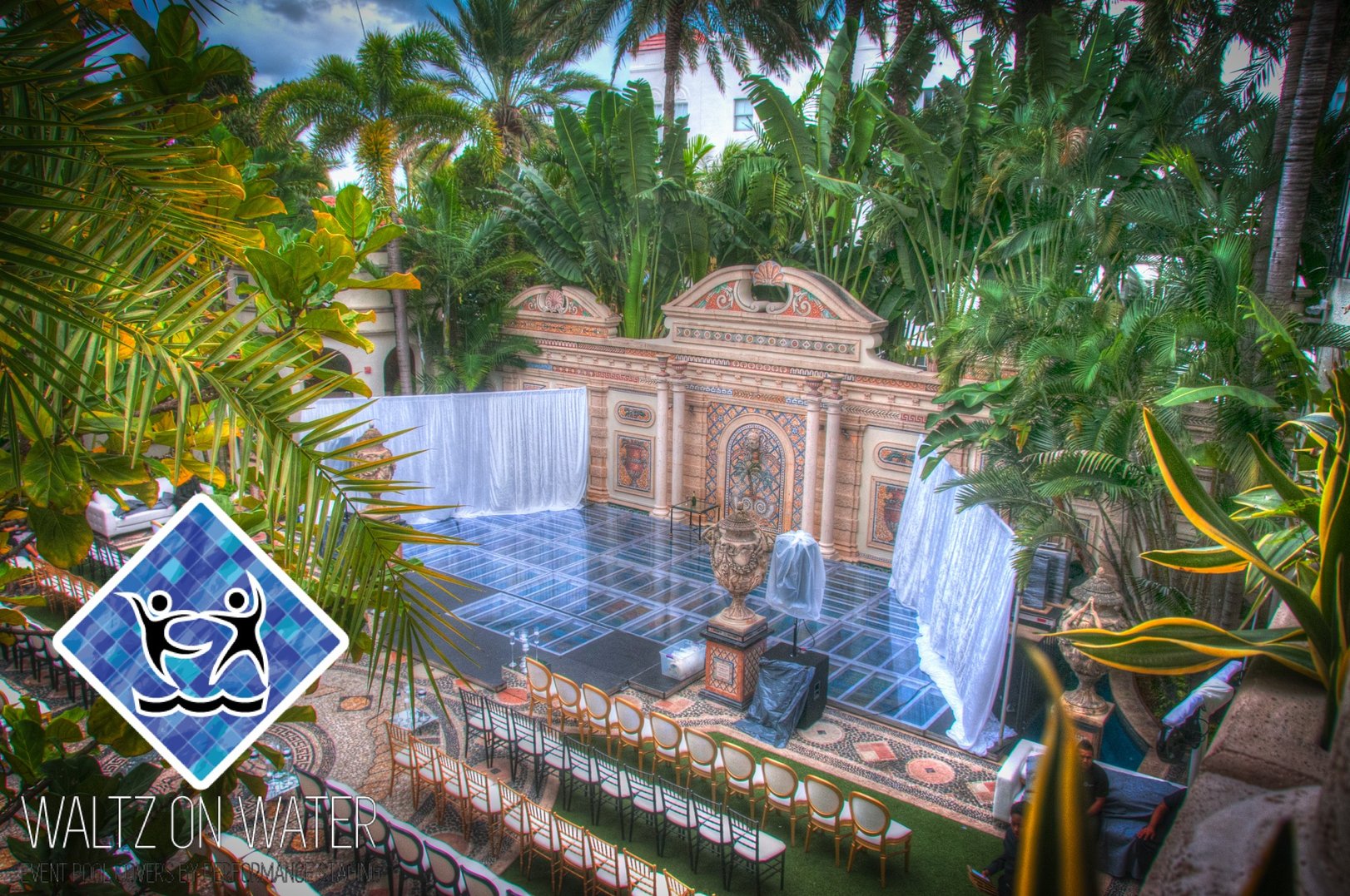 Pool Cover Rental
This eye catching pool cover we installed at the former Versace Mansion, Villa Casa Casuarina is great for country clubs, hotels, and other venues that hold corporate events that are usually confined to the everyday banquet hall. Why not take them to the great outdoors? And why not make your next event so special that everyone will be talking about it years later? Expand your space and take a step outside the norm to see how we can transform your daytime swimming pool into a ballroom under the stars!
---
Interested in learning more? Check out our Pool Cover Product Page for design examples and specs. Download our Beginner's Guide to Covering Your Pool for even more info. For our best photos, check out our separate web site for our entire Waltz On Water brand.

Waltz On Water by PM1 by ben

Ready for a no-stress, no-hassle consultation?
Not sure where you are with the process? Start by downloading the Beginner's Guide to Covering Your Pool: