(Made in Detroit, Michigan) It's not often that you cry in the events industry; corporate content specifically isn't that interesting and most entertainment events pull on the peak experience strings, not the ones that make you think about the world and how to make it better. It's also not too often that you find clients that actually inspire you to do better, or for that matter an employer who supports it with action. I was following up on a letter we received thanking us for a donation, on official letterhead. I saw fashion show runway. I saw nonprofit. I emailed her, and called her. I had to hear this story.
At 8:43 PM last night, Cynthia called me back. "I want to talk to you Ben! What do you do with PM1?" she asked. "i'm the person who gets to call our clients and ask them how their event went," I responded. "Well then i need to tell you about my fashion show miracle."
We talked for nearly an hour. Apparently one evening PM1's owner/partner Jarrad Scott was going through our database of clients, doing some outreach, and sending out emails to the tune of "What's new with you?" Cynthia had filled out a form on a website of a company that no longer exists, and her request had sat there, untouched in PM1's database.
Jarrad's email landed in the inbox of visionary community leader Cynthia Khan, founder of a local Detroit 501(c)3 organization called Refuge for Nations. (Don't worry, I'll post the link at the end!)
Cynthia had this wild dream to help women, specifically those with English as a second language. Specifically those with a cultural stigma that didn't allow them to work, have skills, or even drive. She'd founded RFN with the mission that hundreds of women could learn a skillset - specifically industrial sewing - and use that to create opportunities for themselves and their families. Her organization provided those women with commercial sewing certifications, a place to come and learn, a place to come and sew, and and place to come and learn english.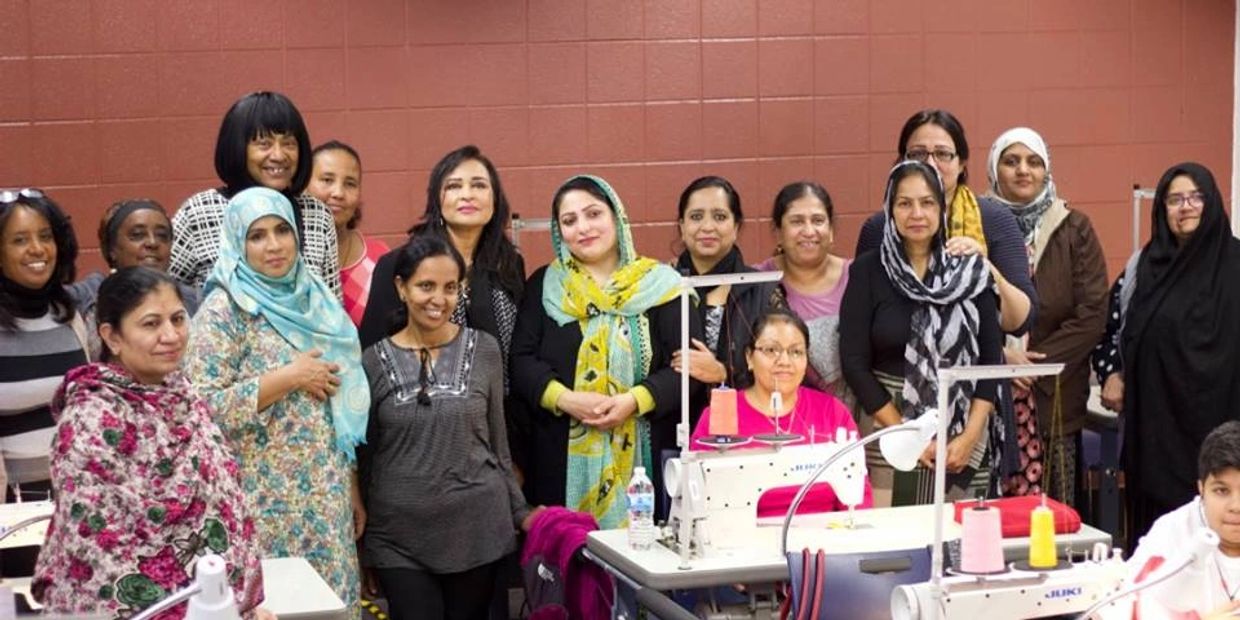 RFN's vision? I'll just post from their site:
"Through strategic partnerships with the greater community, it is our aim to grow employment opportunities for refugee and immigrant women who may not immediately thrive in traditional work settings. We hope to be able to provide new avenues for employment, assistance with housing and any other support needed to settle comfortably. Through these efforts, we also look for ways we can give back or contribute to the greater community."
They even have a way they're making it work - by selling their products directly, and by being a source for high-quality industrial sewing.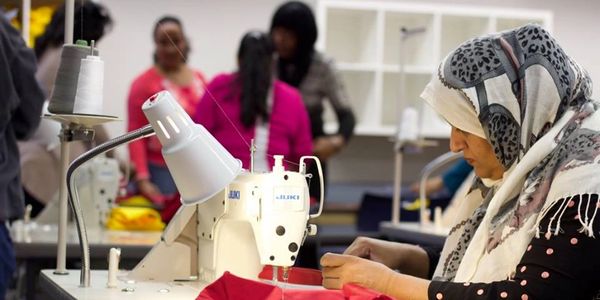 "From women's clothing and accessories to baby products, our women are ready to serve you! We offer custom products for partners and other causes close to our heart. Our network of refugee and immigrant women work diligently to fill all orders with a strong sense of purpose, love and care. If you'd like to request our services for a special order, please contact us at info@refugefornations.com."
But back to our story. When Cynthia got that email, she was pretty clear that a miracle had happened. She'd been wanting to do a fashion show with the women as the creators and models (and even men as models!) of the clothing that they'd created. But they'd never done a fashion show before. And they had no idea how to get a fashion show runway. She'd called dozens of places before receiving Jarrad's email; none had even responded.
So she called Jarrad. It was probably 9:30PM. He answered immediately. She told him all about her project. It may have gotten to him, as he responded, "Just tell me what you need, Cynthia and we'll make it happen."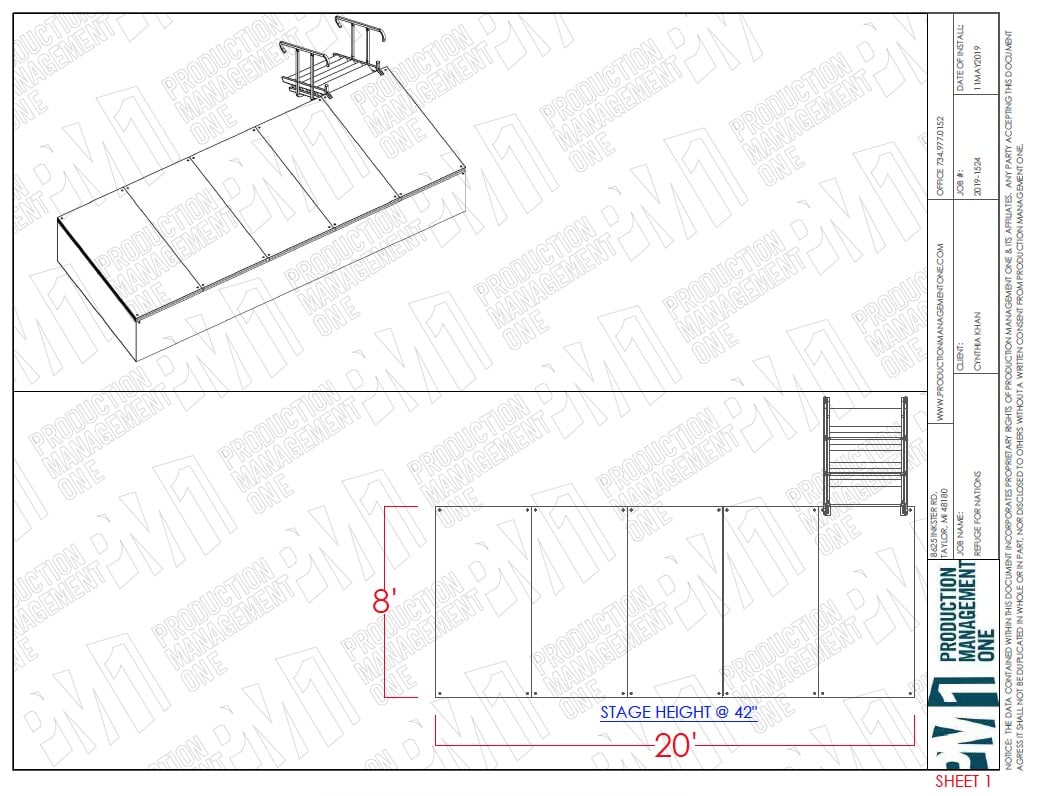 The next day Detroit's Valerie Lee was taking the order, entering everything into our inventory system, and handing everything over to operations for execution. Finally the day came for the show, held in an abandoned school building that she rents in Detroit. Cynthia related to me last night, "We were so excited the day the truck came. Nobody had ever done this before!"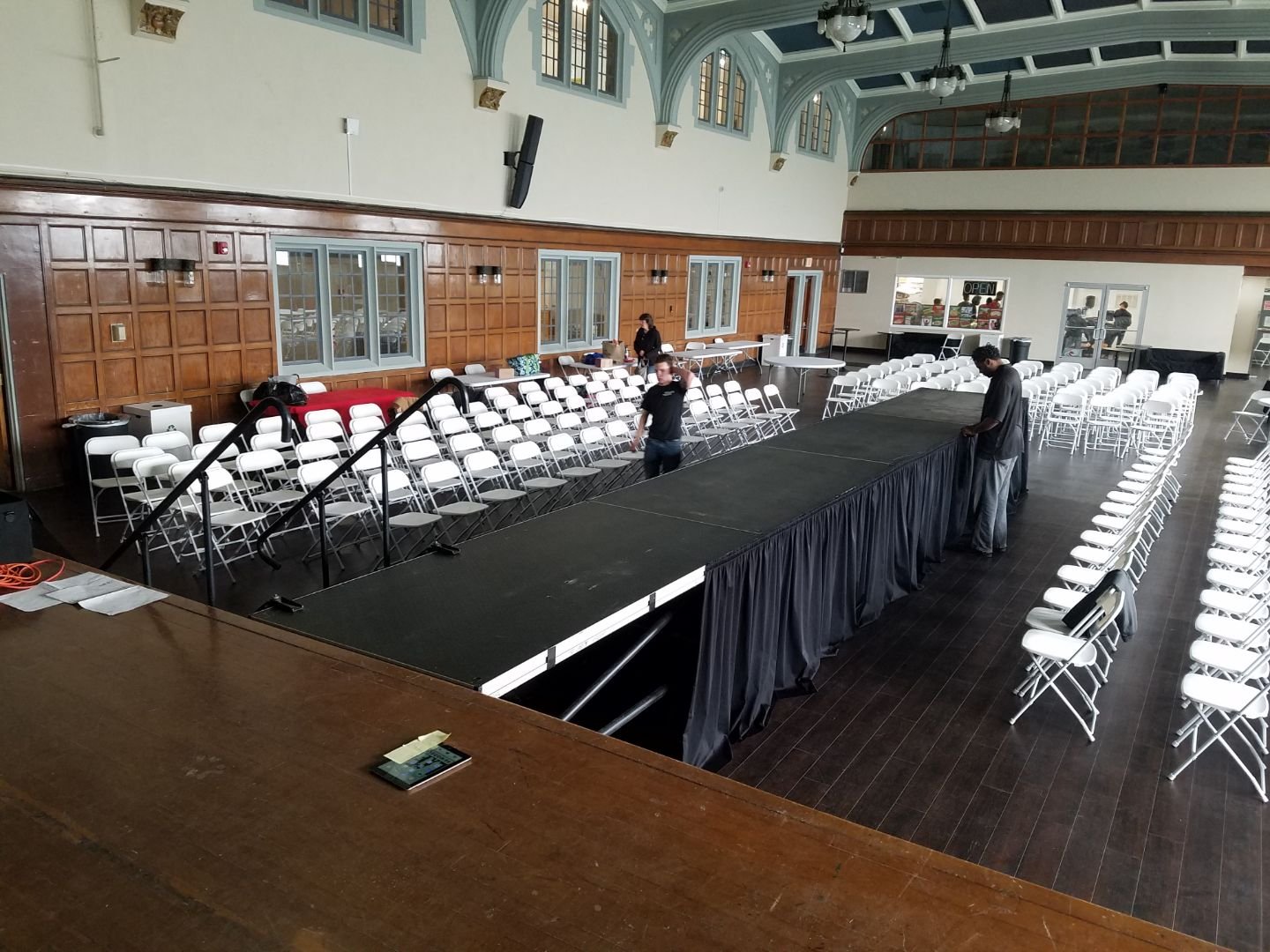 PM1 installed the runway stage and I'd be the first to say, it's a cool setup. Somehow the juxtaposition of the thrust with the arched ceilings of the old school are perfect. When the crew left, they handed her the invoice. She may have almost passed out when she saw it and what it would have cost. You see, never having done anything like this before, and because Jarrad nor Valerie had ever even told her, she had no idea that fashion show runways installed and delivered were so expensive. At that point, she told me, "I had to tell everyone about my miracle, and how Jarrad helped me."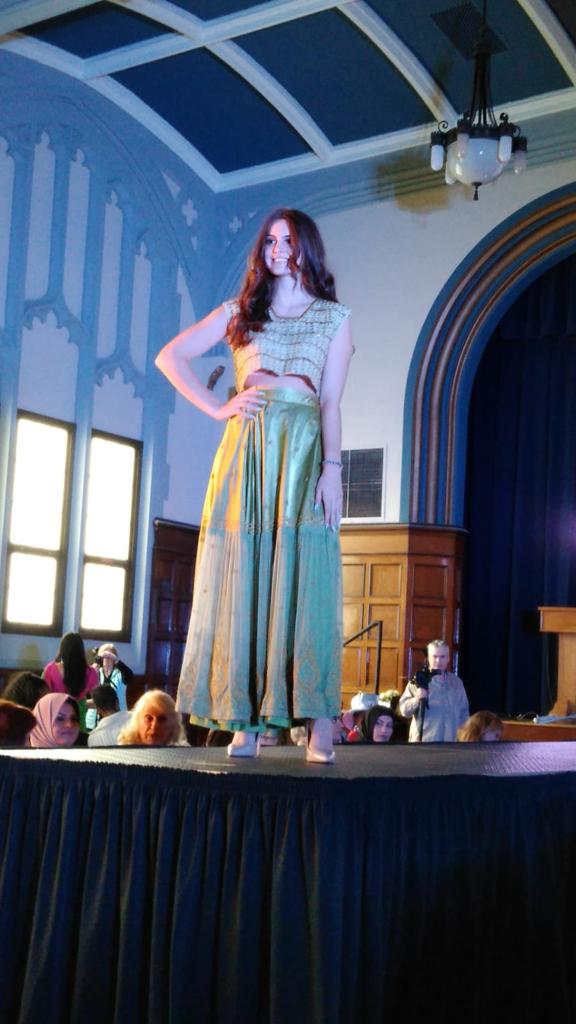 I'll admit i was ok during my hour-long phone conversation last night with Cynthia. It wasn't until I got off the phone and told my partner who I'd been talking to, and what had happened, that I burst into tears, unable to even get the last sentence out about the invoice. I ended up donating $100 directly on their page right then.
This post is dedicated to Cynthia, for her unwavering support of women from dozens of countries who come here, like she did when she immigrated first from Pakistan to Canada, and then from Canada to Detroit. "My Husband and I love America, and just want to help people." Congratulations, Cynthia on receiving this gift. I can't think of a better way for PM1 to support the resurgence of Detroit in CULTURE.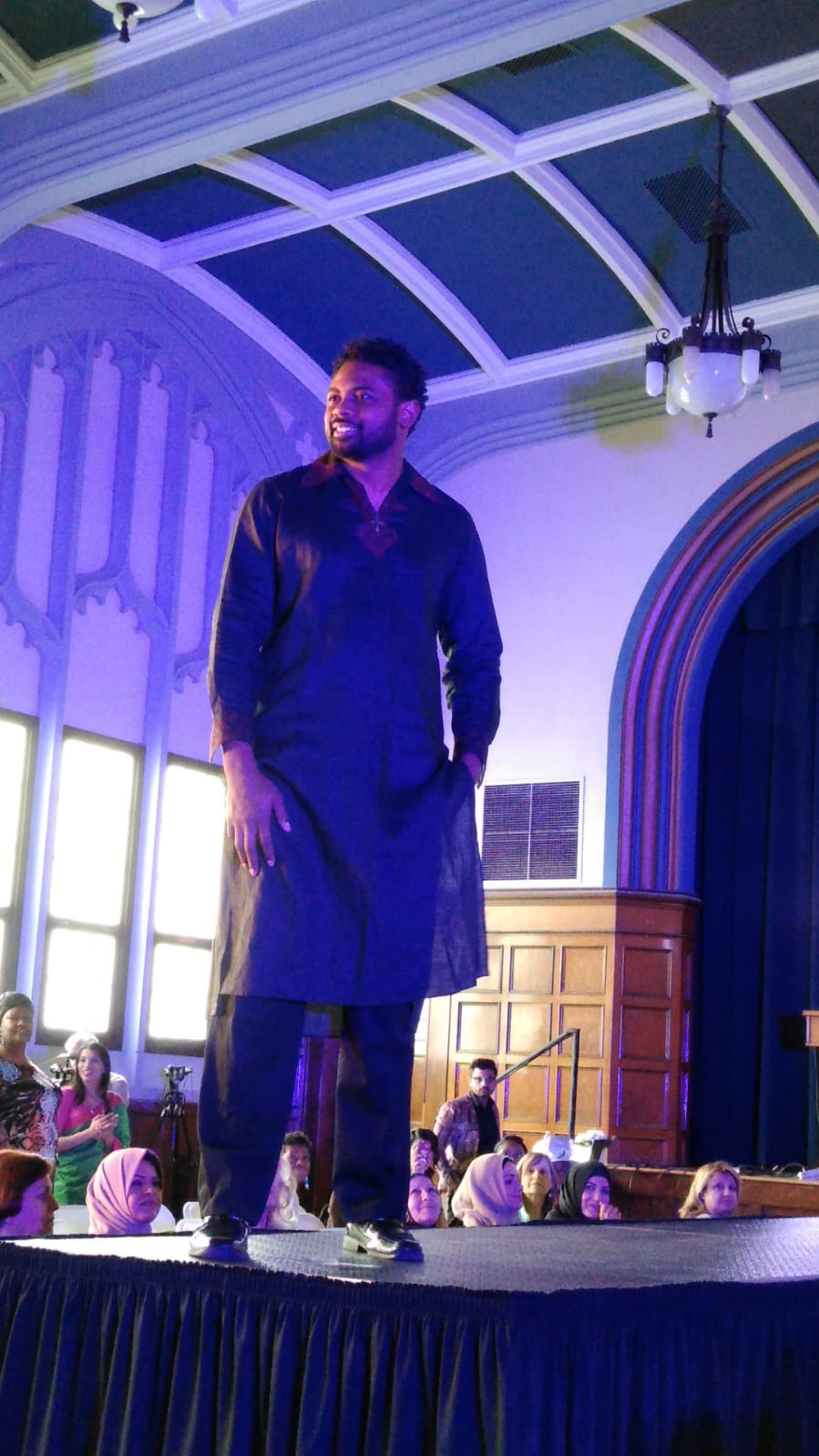 The best part of this? The show was a HIT! They raised funds for some new sewing machines. You know how models aren't supposed to smile? You can see what Cynthia did for these people just by the looks on their faces. Her models, all volunteers, wearing clothing that RFN's women had created, were ecstatic to be in an event like this.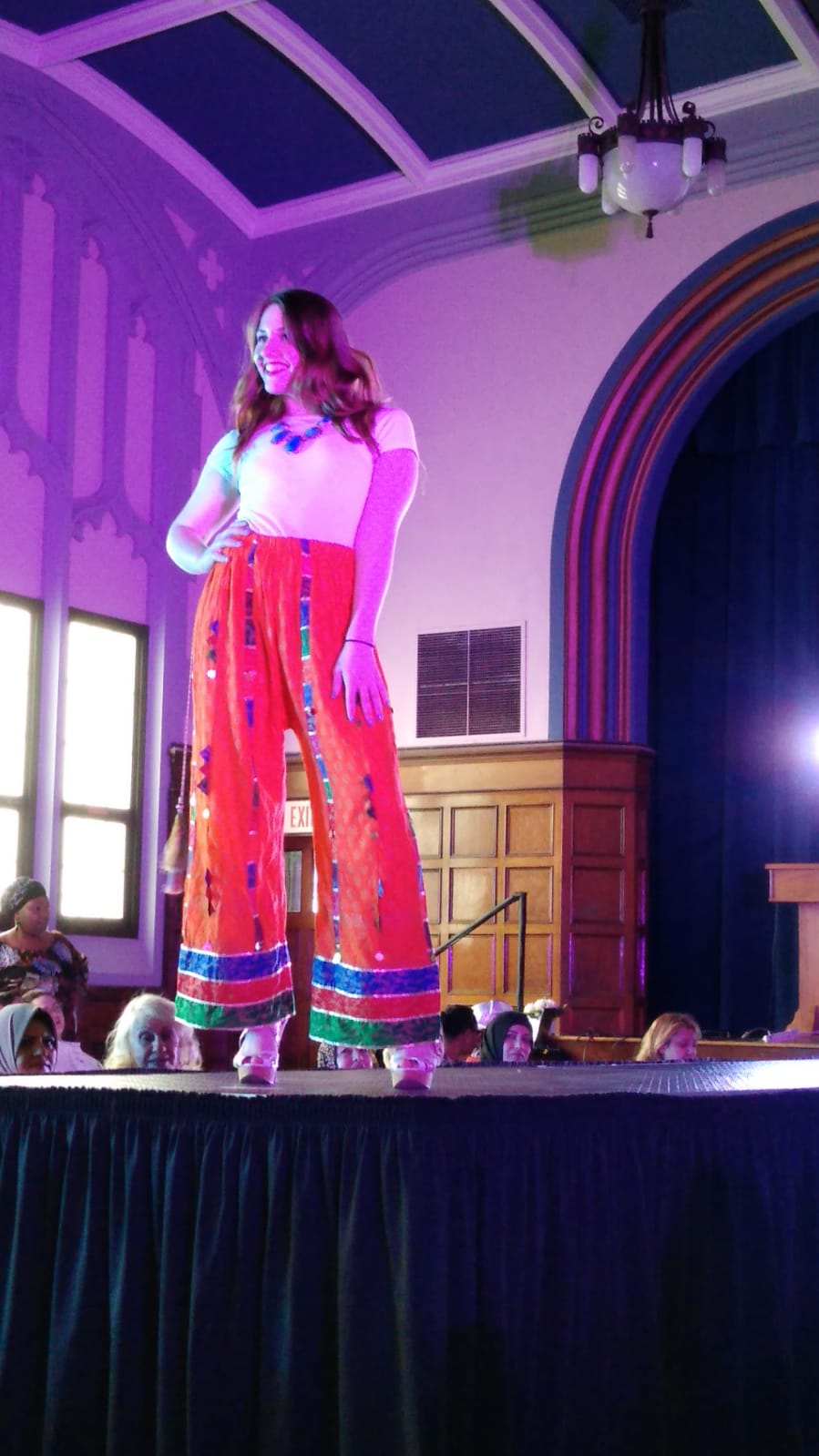 If you'd like to make a donation to Refuge for Nations, head over to their web site at https://refugefornations.com. But if you'd like to get your month's supply of "people who are making the change you wish to see in the world" drop her a line with your support for what she's doing: cynthia@refugefornations.com. If you'd like to make her day, drop by Refuge For Nations at 2470 Collingwood Street in Detroit; she's always looking for volunteers. And be sure to support the other sponsors here in the guide. Undoubtedly, they've heard Cynthia's story as well. Snag the full PDF.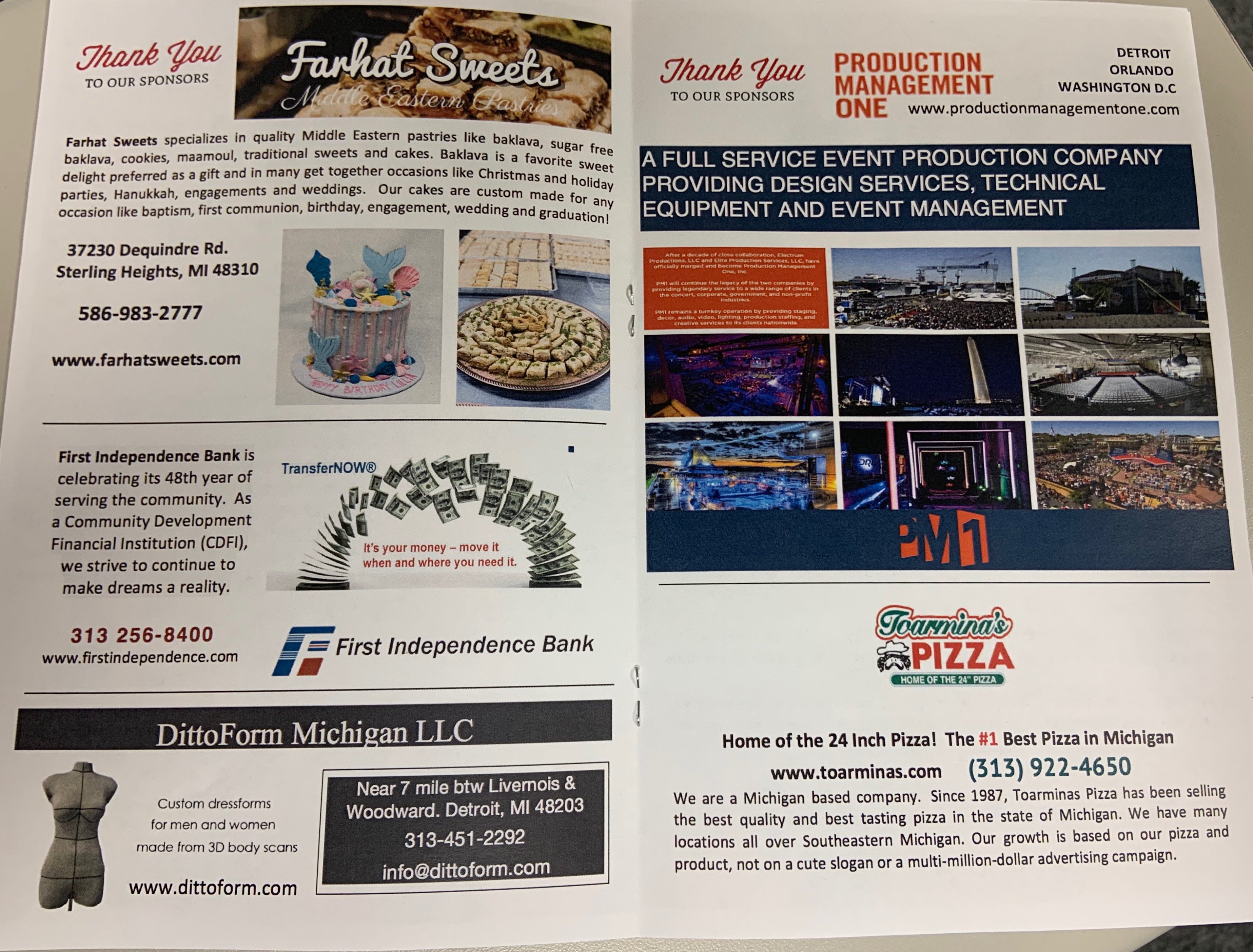 Thanks Jarrad for being a partner in a company that makes a difference like this in the life of someone who least expected it. Cynthia was just happy to have someone answer the phone. Now she's telling EVERYONE she knows about her "Fashion Show Miracle."
-Ben (CMO/CXO, and Volunteer Board President of a 501(c)3 Arts Organization based in Florida)