(Orlando, Florida) When you're known for amazing pool stages, people tend to expect amazing stuff.
When this project first came in PM1 evaluated multiple options:
Projection
Using our clear stage decks and creating a pool stage like we normally would with water underneath
Suggesting that we just get a temporary pool, fill it, and we'd cover that.
But what ended up winning the client over in the end was this amazing tiled LED floor with a live video "Pool" complete with water ripples, bouncing beach balls and floats. The best part? Added interactivity via motion-capture cameras. Step on the pool? Ripples are created. Kick the ball? It careens across the pool and bounces off the edges. Welcome to 2019!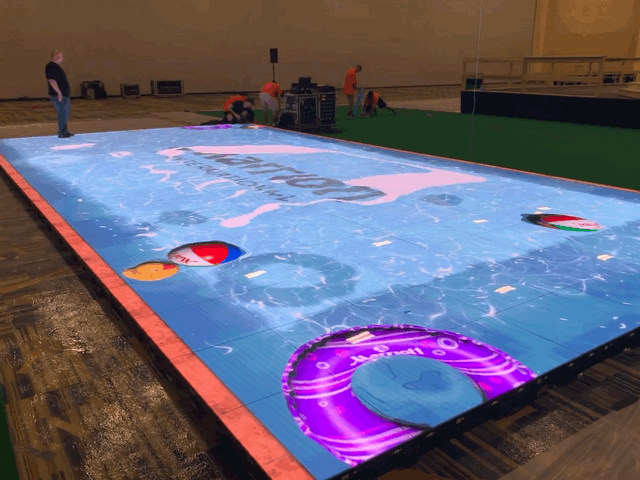 The entire floor-supported structure was completely walkable, and once the lights went down for the beach-themed (of course!) corporate event the glow created from the high-power LED panels lit the room.

Additional project elements included two huge outdoor decks that served as elevated platforms for the event's bar service, and even a "hot tub" that covered the equipment racks for the video panels.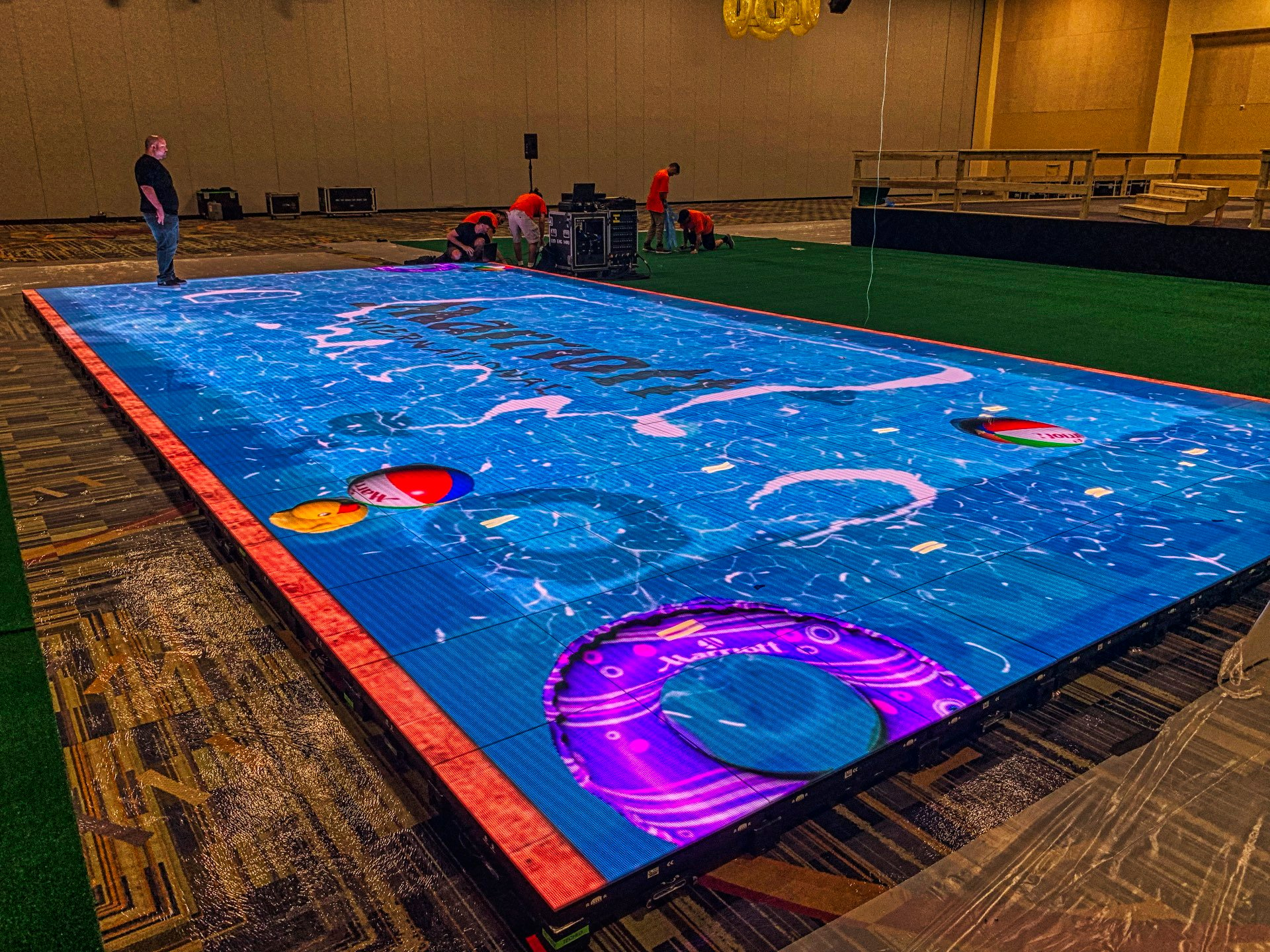 At the end of the cocktail party inside, the loading dock doors opened up to a party outside with the Beach Boys serving up classic tunes on a StageLine SL260 in the parking lot.

PM1 Orlando's Tom Baclawski and Stephanie Haughton teamed up to provide client service on this event, and are available for your next creative project in Orlando (or Nationwide!) Follow the link below to get in touch today.