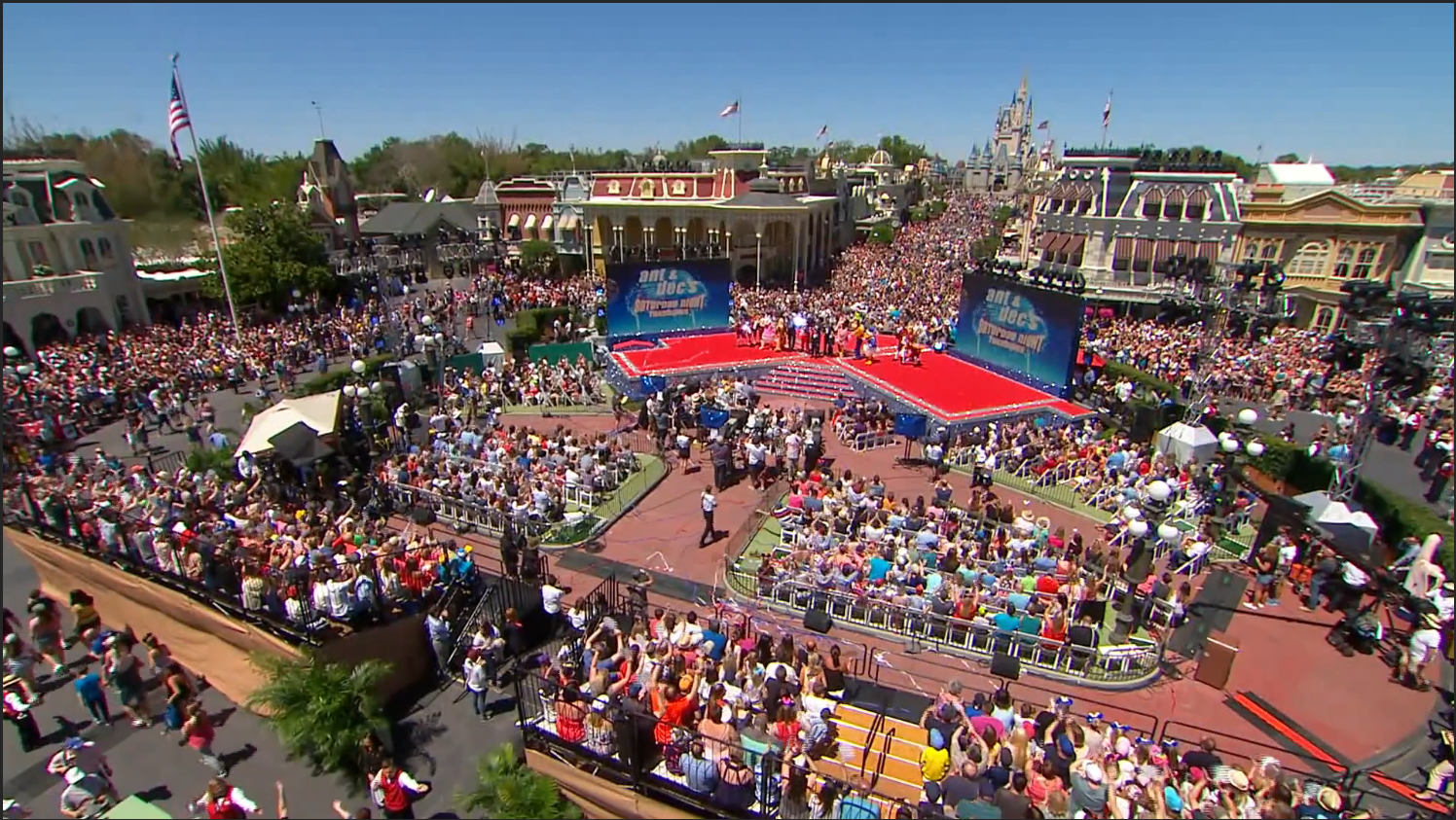 (Updated 12/2020!) Production Management One is one of the top event services companies in the nation offering a wide range of production services and equipment rentals sure to meet your event needs. We're dedicated to offering you the best equipment and service in the industry. Need quick pricing? Fill out our quote request form for immediate assistance.
We provide stage rentals for any type of event, like this summer's launch of an electric pickup in Lordstown, Ohio.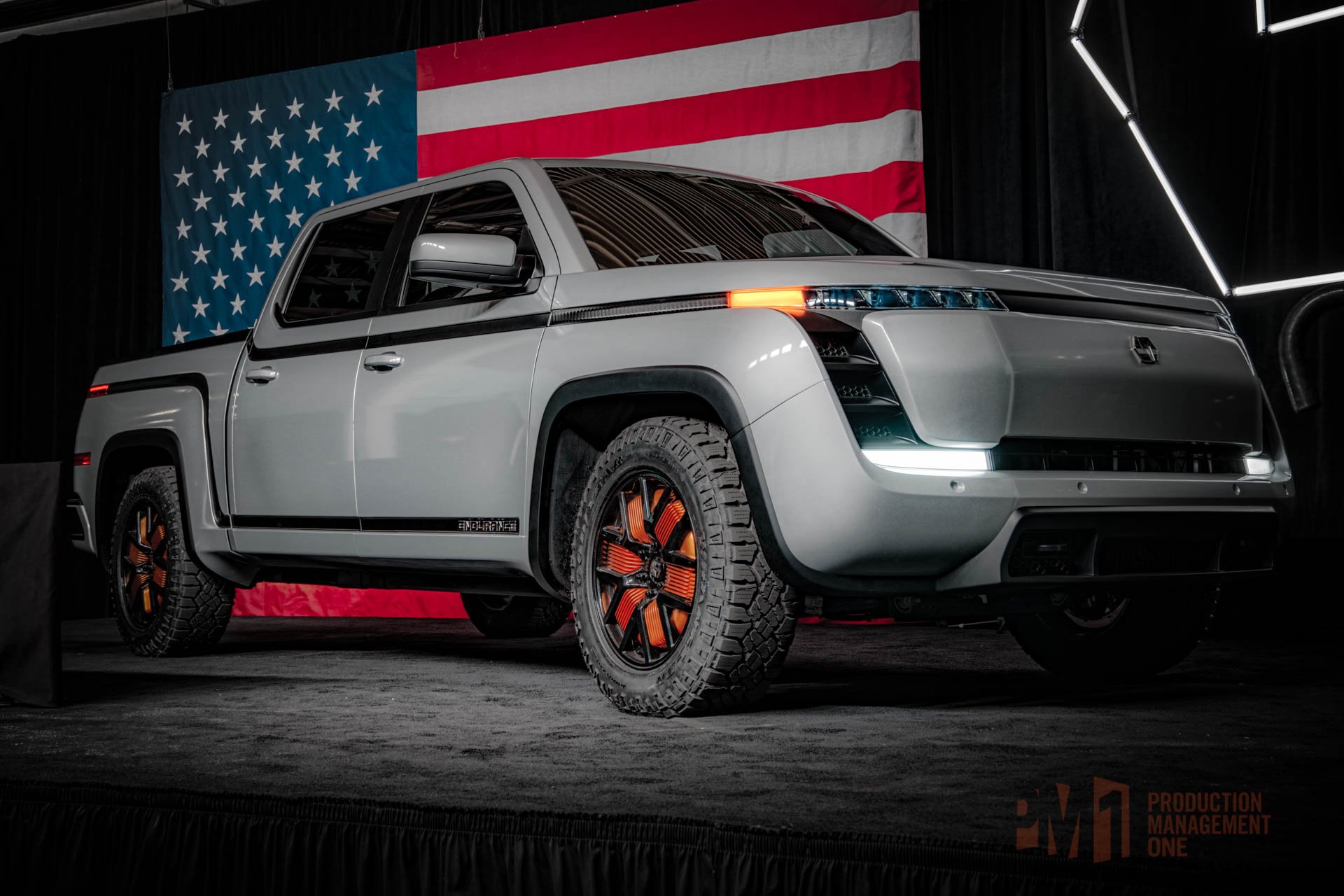 We're a cost-conscious, full-production company that happens to own a LOT of stage decks and understructure. We're extremely competitive for large scale staging nationwide, and small-scale stages (40x60 and under) within 150-200 miles of our Orlando, Detroit, DC, and Iowa locations. We offer DRY RENTALS (you pickup and return) to production companies and other industry partners, and complete TURNKEY service with delivery, installation, and removal. We're also a huge help with multi-city tours, and events where you need someone to do FULL PRODUCTION with lights, sound, video, and live-streaming!
Graduation stages (with ADA Ramps or Elevators)

Automobile stages (with ramps and turntables/mobilators)

Entertainment stages (With integrated loading docks!)

Mobile Stages (StageLine SL50, SL100, SL260, SL320 & even the large-scale SAM series!)

Fashion show runways (with options for light-up acrylic decks!)

Corporate stages (that span the entire convention center or ballroom!)

LED Wall support stages (Indoor and outdoor!)

Heavy Load Stages (For cars, trucks, or special uses like ice rinks!)

Curved Stages (For scenic-related needs - don't build what you can rent!)

Round Stages
We work with event producers, technical directors, corporate event planners, wedding planners, venue employees and festival staff to provide easy access to our 30 years of experience, proven products, and great service. When it comes to watching your bottom line, we're right there with you.
We can even turn our stages into clear pool covers for residential and commercial pools.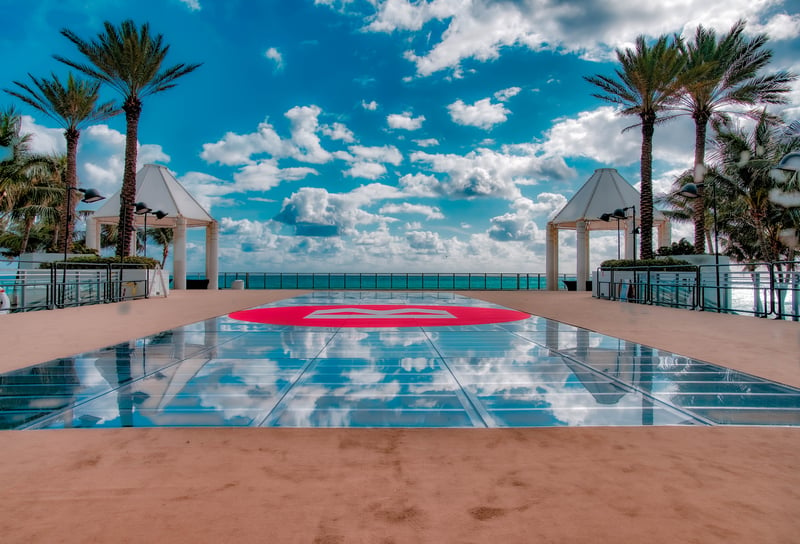 PM1's Stage Rental #PROTIPS:
Keep installation and removal times during normal business hours. While we're a 24/7 business, that doesn't mean labor rates don't go up for a 3AM installation and a 11PM removal.

Consider the stage size. If there's one thing we'll never understand it's people booking the wrong size stage for your event. Usually because someone else told them that's what they needed. Unless you're doing a main stage at a festival, your DJ platform doesn't need to fill the room. Likewise if you're having 26 seeated speakers sitting on the stage at once, let us know and we'll suggest the correct size with a drawing showing what it will look like. Easier to do ahead of time rather than once we're onsite and you're thinking you may be tight on space.

Book early. Some locations (Orlando's Reedy Creek) require 60-day notice to local building departments and fire departments. Avoid rush expexiting charges by booking your event at least 90 days out.

Don't underestimate the savings involved in booking directly with us. Many event producers and venues add incredible value to events by handling the details and logistics of stages and event structures. Others just want the bill so they can add a 10%-50% markup and still make you handle all the details.
Our StageRight stage decks are versatile and we stock a large variety of options and accessories. Stage platform surfaces come in grey carpet, black textured fiberglass, or a multi-purpose plywood. Leg support systems come in a range of heights from 8″ to 18′. And a wide range of accessories are available to enhance any stage including:
Steps/stairs

Hand rails/guard rails

Pleated skirting

Access ramps

ADA ramps/lifts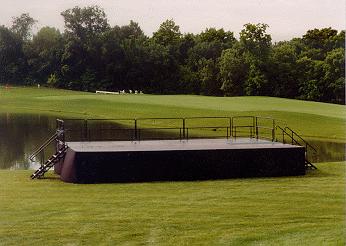 Looking for Mobile Stages? We can book those too!
On a tight budget? We totally understand. Let us know up front what price range you're looking to stay in and we'll give you options. PM1 offers many affordable event packages and rental solutions.
Need more information? Check out our blog "3 Tips To Keep Your Next Event Under Budget By PM1," or you can view our product page here. You can also leave a comment, give us a call or shoot us an email today. No pressure, just questions answered!