In case you were wondering, we don't just cover outdoor pools, we can do indoor pool covers as well! In fact, we can cover just about anything you can think of. Most of our inquiries start with "I don't know if this is even possible," and we'll stop you right there. Because not only is it absolutely possible, we will do everything we can to turn your vision into a reality. Did I mention that we REALLY love this stuff?
This was an indoor pool cover rental we recently installed in Lake Isabella, Michigan.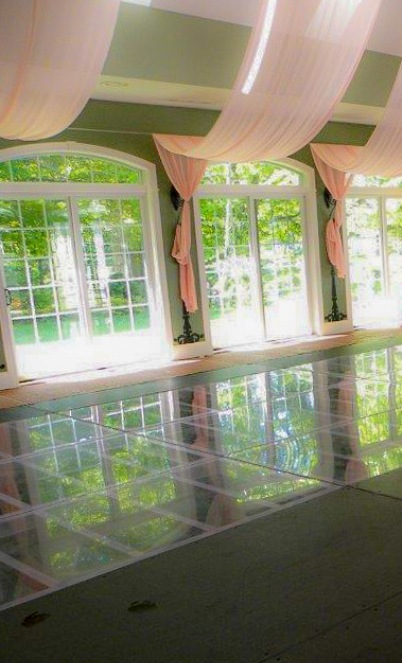 Still think your idea is a little far fetched? Here's some examples of unconventional places and uses for our covers:
Jacuzzi's (For DJ Platforms)
Ponds/Lakes
Fountains
Bridges to Barges (For Production Use)
On Uneven Terrain
---
Need more information? Check out our Blog "5 Unexpected Uses For Pool Covers."
Need assistance or a quote? Give us a call, send us an email or comment below. We're here to help. No pressure, just questions answered.