(Detroit, Michigan) It's every parent's worst news; your teenage daughter passes away due to gun violence in your neighborhood. But what her family and community did about it is the real story.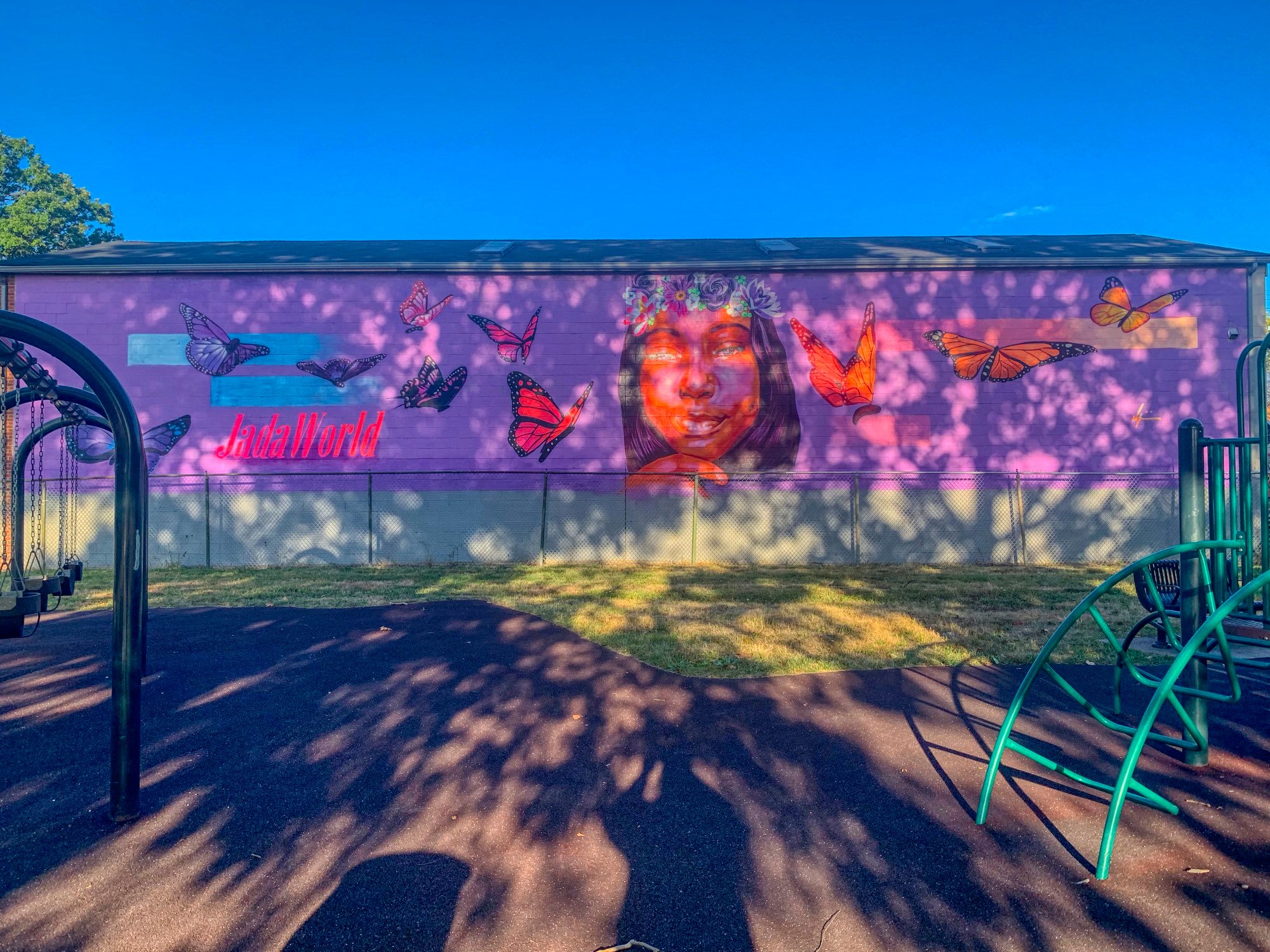 Jada Rankin was the victim of a random shooting in front of her family's Detroit home. The shooter has never been caught. While many families would have been overwhelmed with the thought of what to do next, her family chose a different path, and started a movement in their neighborhood that continues today.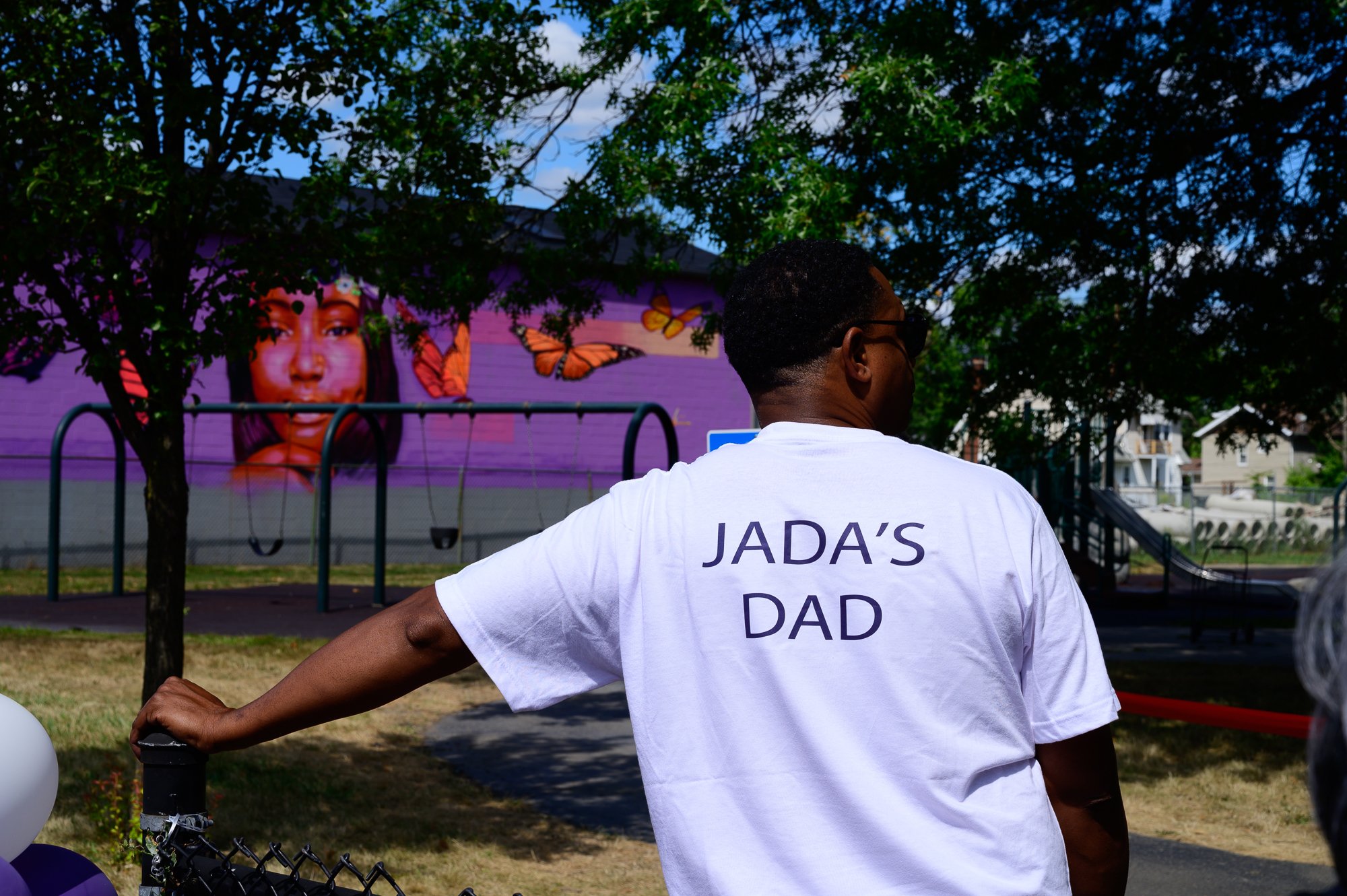 Brand new donated playground equipment fills the foreground with a gorgeous mural backdrop. Pop-up tents dot the grounds of what was previously named Sawyer Park. Families come out from the entire neighborhood on a beautiful end-of-summer day. It's not everyday that this happens in Detroit. In fact, it's never happened like this.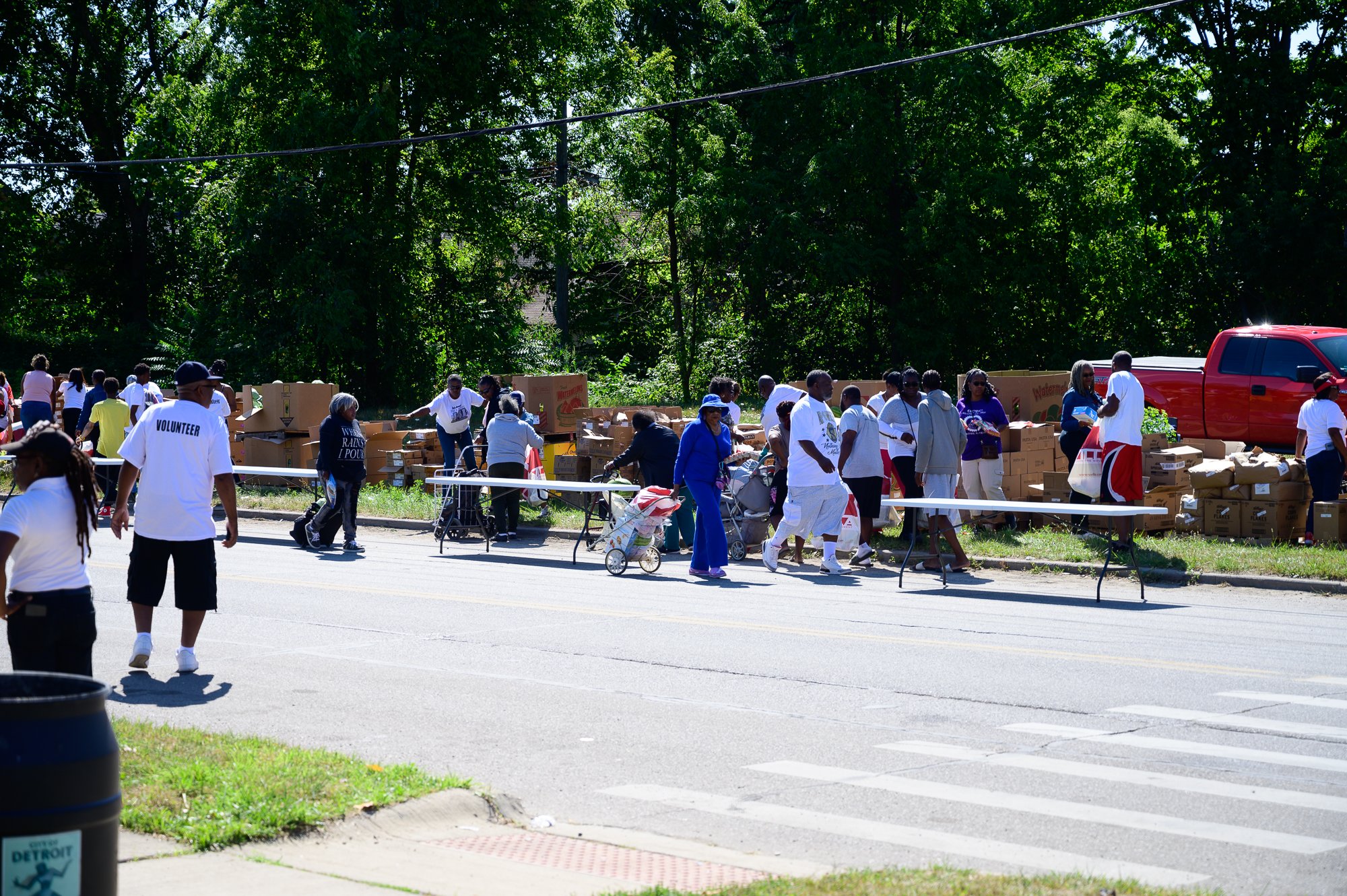 Today's the day it becomes dedicated to a fallen Detroit youth, Jada Rankin. A sponsor donated an entire semi truck of groceries.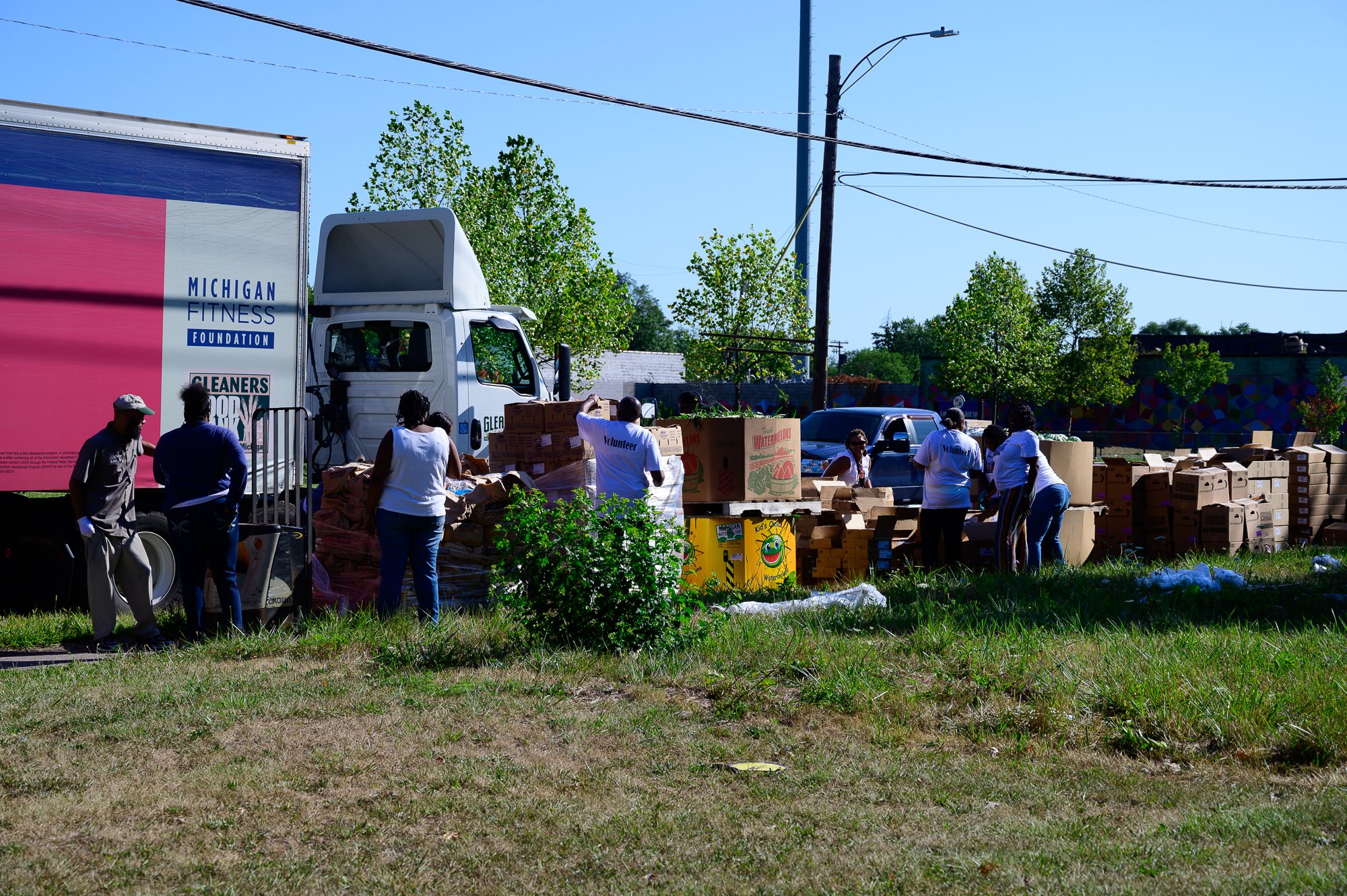 Detroit's Buffalo Soldiers motorcycle club lines up. Dozens of low-rider customized bicycles prepare for a "slow ride" down the block. A drum major starts the cadence. Thousands show up for the ribbon-cutting ceremony that finally dedicates this park to the honor of a fallen youth.
PM1 played a very small part in this with a donated 20x20 stage rental, but being onsite to meet the family, share in their triumph, and see how we can all learn from adversity is the reason we share this today. Many thanks to our production partners at Wahl Tents for donating the 20x20 tent!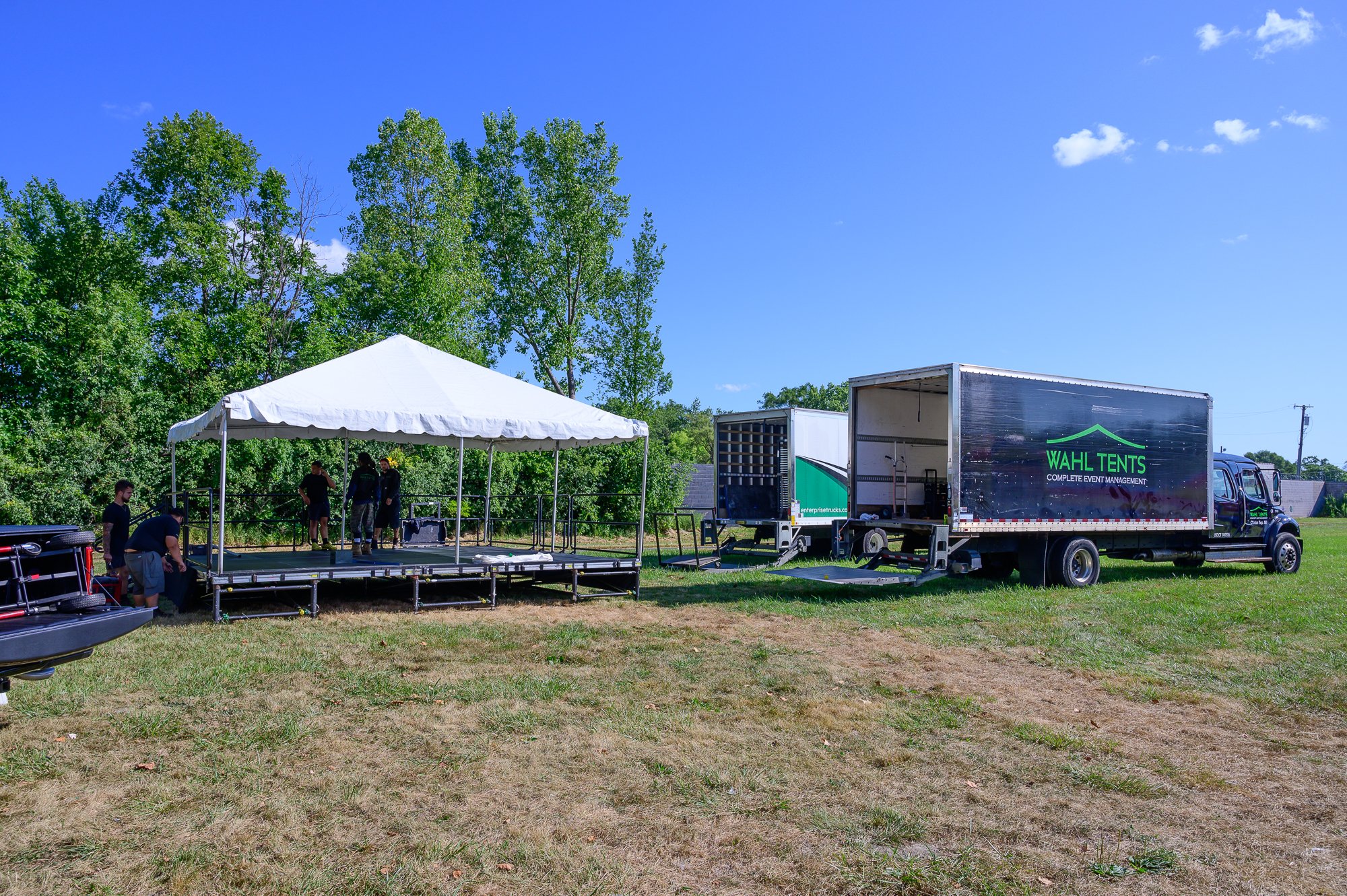 Our unwavering support goes out to this community, and know you always have a friend at PM1 in the long run. To the family, thank you for allowing us the opportunity to share in the healing of our Detroit community. May you be blessed!

This marks the first time that the City of Detroit has ever dedicated a park to a normal citizen. Jada Simone Rankin, thank you for inspiring an entire community; we shall not forget you.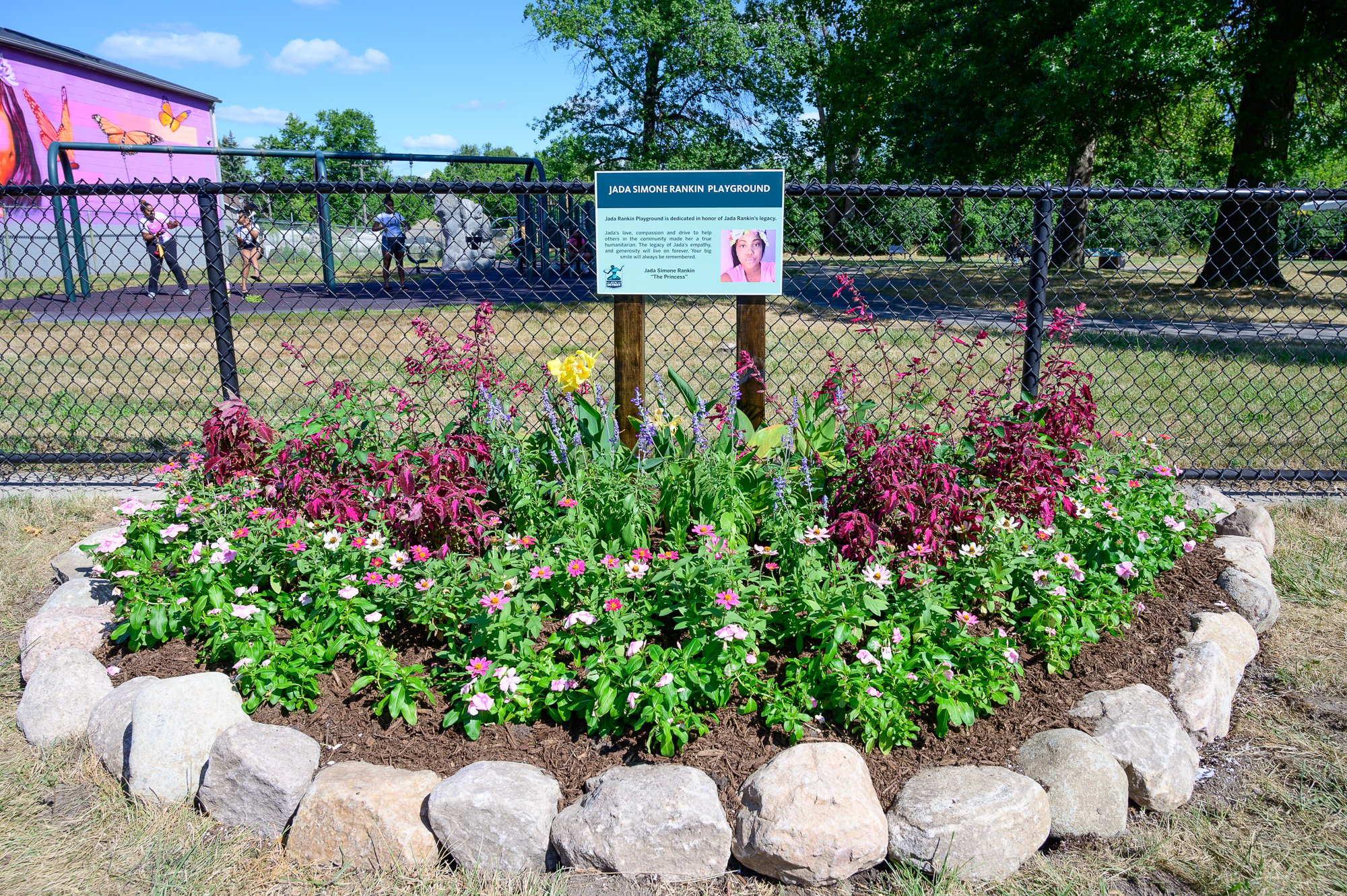 Many thanks to our PM1 Detroit Crew and Sales Teams for treating this event and this family so well. And if you're in the area, stop by Jada Rankin Playground with your kids and tell them the story of healing.