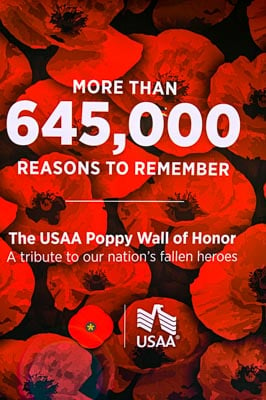 (National Mall, Washington DC, Memorial Day Weekend 2019) USAA's Poppy Wall is dedicated in memory to the over 645,000 veterans who never returned home.
Installed in between the Lincoln and Korean War Vets Memorials the temporary exhibit is only viewable over memorial day weekend each year. An eight-foot tall wall extends 133 feet in length. On the first side are dedications to service members, the poem, "In Flanders Fields", and memorials to each of our nation's wars.
The second side, facing the reflection pool of the Lincoln Monument is filled with 645,000 silk poppies symbolizing the sacrifices each US Service Member lost since World War One.
Built with an approach ramp to the slope of the existing terrain, and varying over 24", the overall 40' x 240' outdoor deck was finished off with the addition of a new inventory piece; PM1's new clear lucite railings.
"There's guardrail, (which is affectionately called in our industry "Jail Rail" given it's strict 4" sphere-code requirements), there's "This isn't up to code" rail, and now there's this," remarked PM1's installation crews. You've requested for years; PM1 finally built it.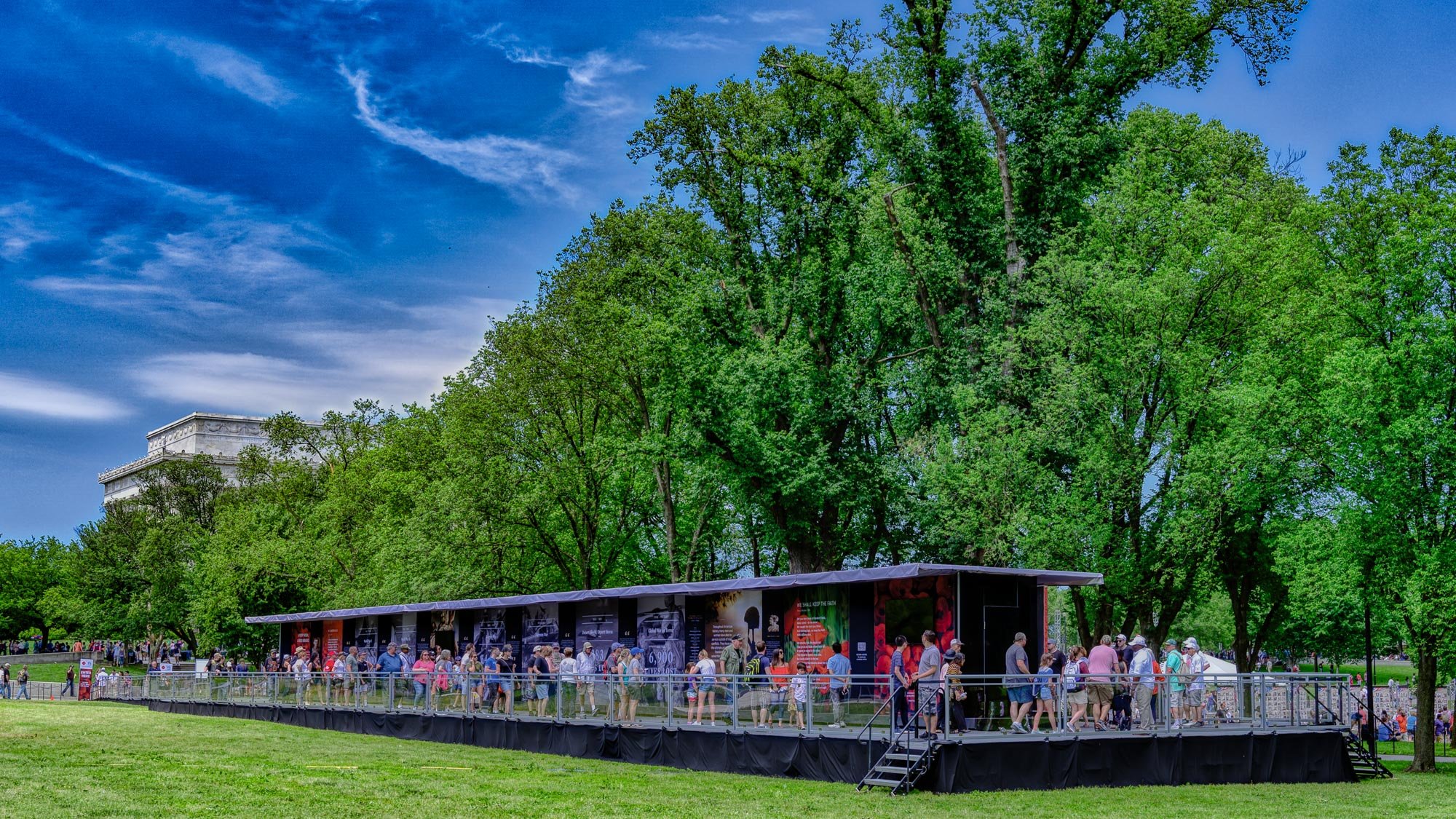 The four-foot and eight-foot sections are solid, feature a rounded handrail, gorgeous cross-section and wonderful look. They'd look good up-lit, back-lit, and especially with vinyl-cling sponsor logos. The best part? They meet and exceed IRC & IBC standards making them a drop-in replacement for stages, audience risers, VIP areas, and especially clear pool covers.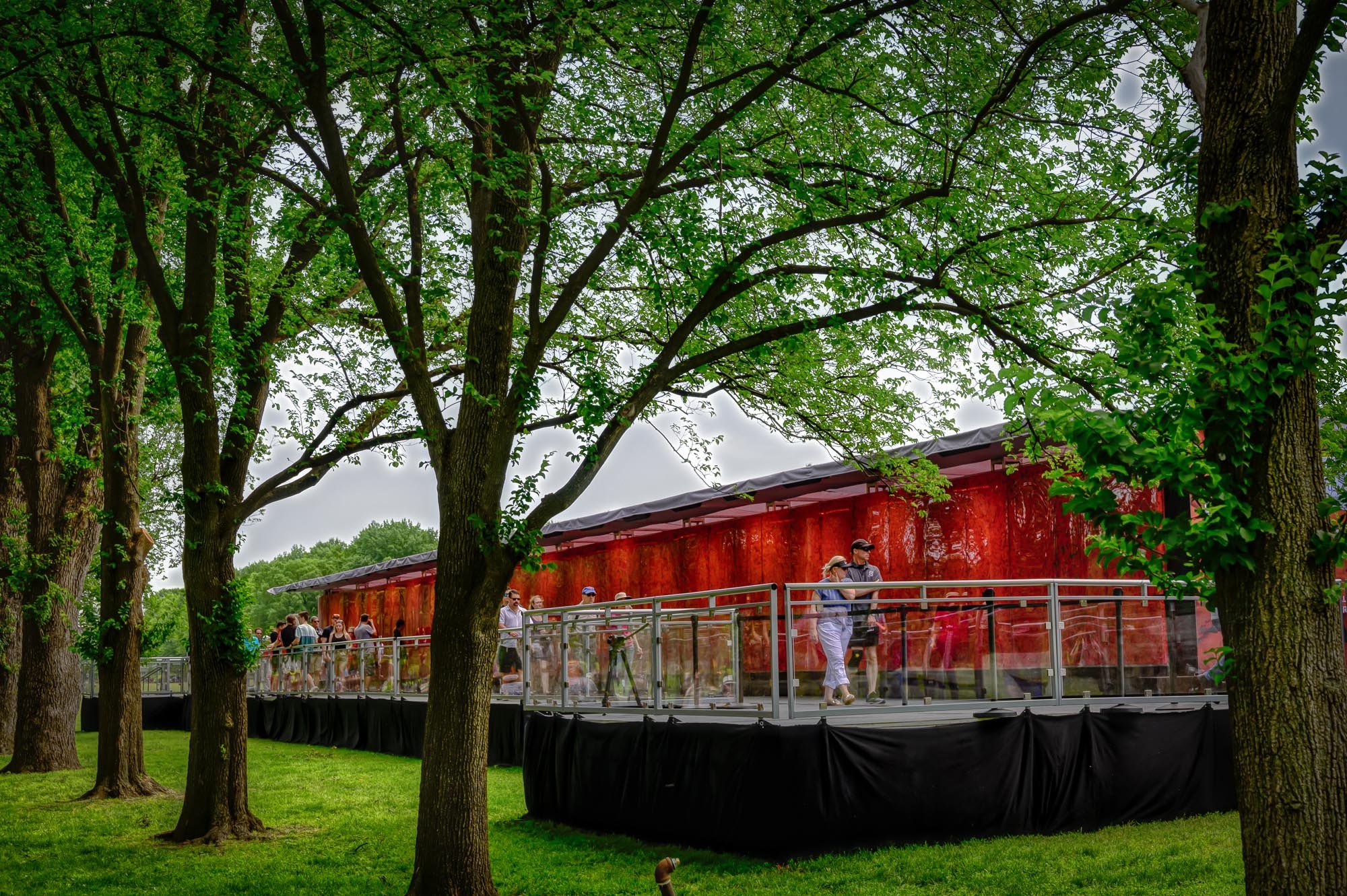 PM1's clear railings are available for booking June 1, 2019.
Book a no-obligation discussion and get a one-page PDF to show to your team:
Or get a quote from sales (and a one-page PDF to show to your team: