The National Dog Show Presented by Purina was broadcasted nationwide in high definition on NBC on Thanksgiving Day immediately following the Macy's Parade, reaching an audience of nearly 20 million viewers.
This two hour family entertainment special has become a major event in the dog show world and is rapidly becoming an important American holiday tradition.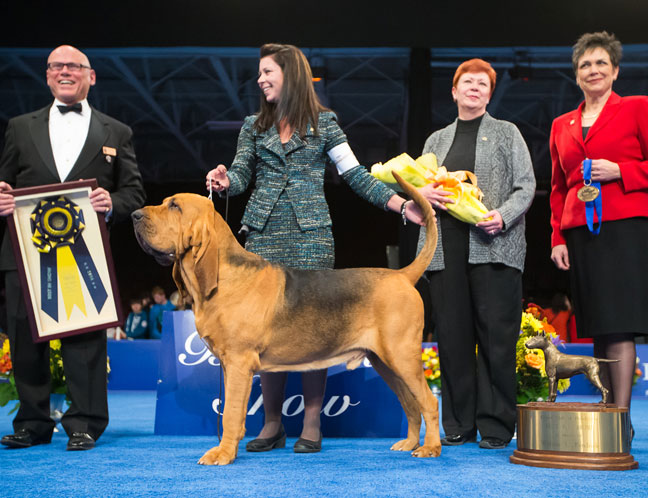 Every dog has his day! Beating out thousands of other dogs of all shapes, sizes and breeds, Nathan, a gorgeous Bloodhound captured "Best In Show" at the 2014 National Dog Show, presented by Purina.
We provided the attending audience of approximately 15,000 dog lovers the perfect view of the talented pups by providing the custom audience risers for the event.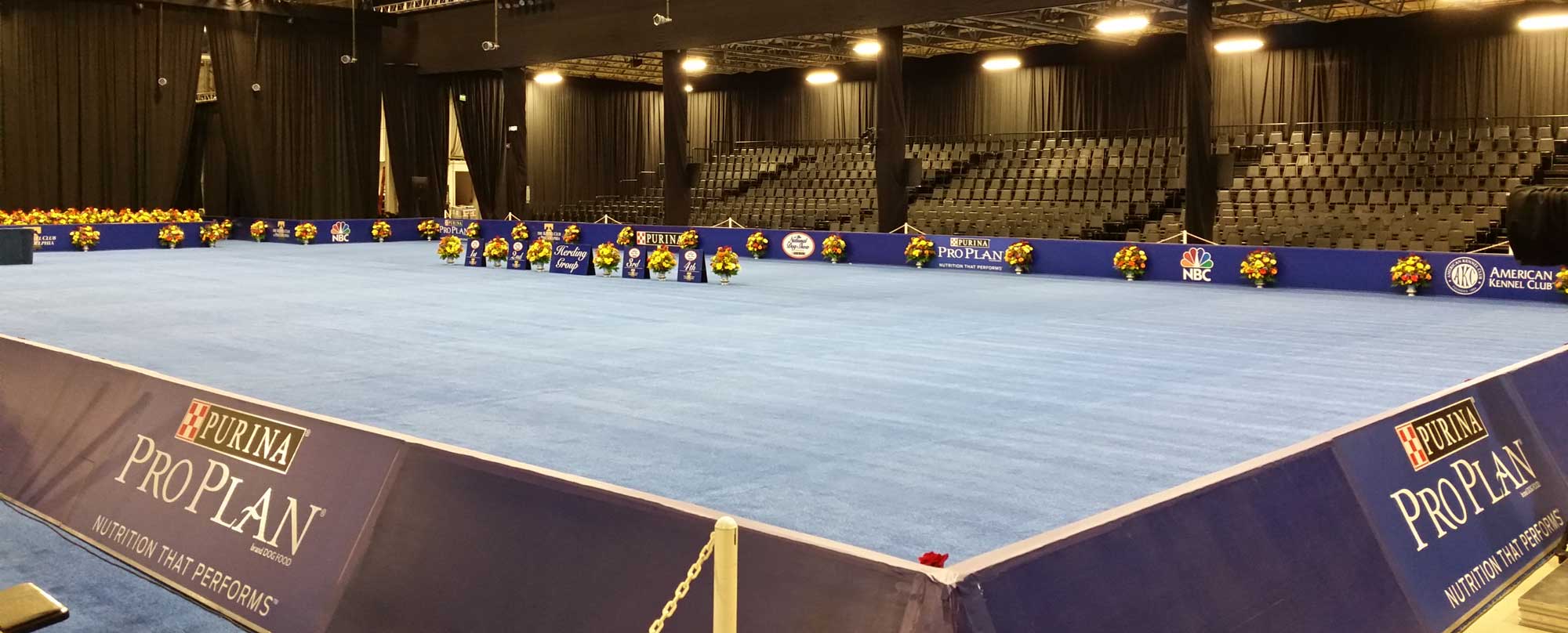 Audience risers are widely used in the corporate events industry to elevate the audience and provide excellent sight lines to the stage. Our audience risers take your event seating to the next level, making every seat the best seat in the house. We can customize the risers to your specifications and acommodate any size event.
The depth of each level can be tailored to incorporate seating. The rise between levels can be varied to maximize sight lines or accommodate ceiling height. Completely versatile our audience risers can be used both in and outdoors and can be set up in a variety of designs including straight, angled, curved and even 360 degree wrap arounds.
Want more information on Audience Risers? Check out our product page.
We are here to help if you have questions, aren't sure where to go next, or need design help. No pressure, just questions answered. For a quote or assistance give us a call or email us today!