Performance has the ability to cover your pool area so you gain the square footage you need to not only enhance but completely transform your event space.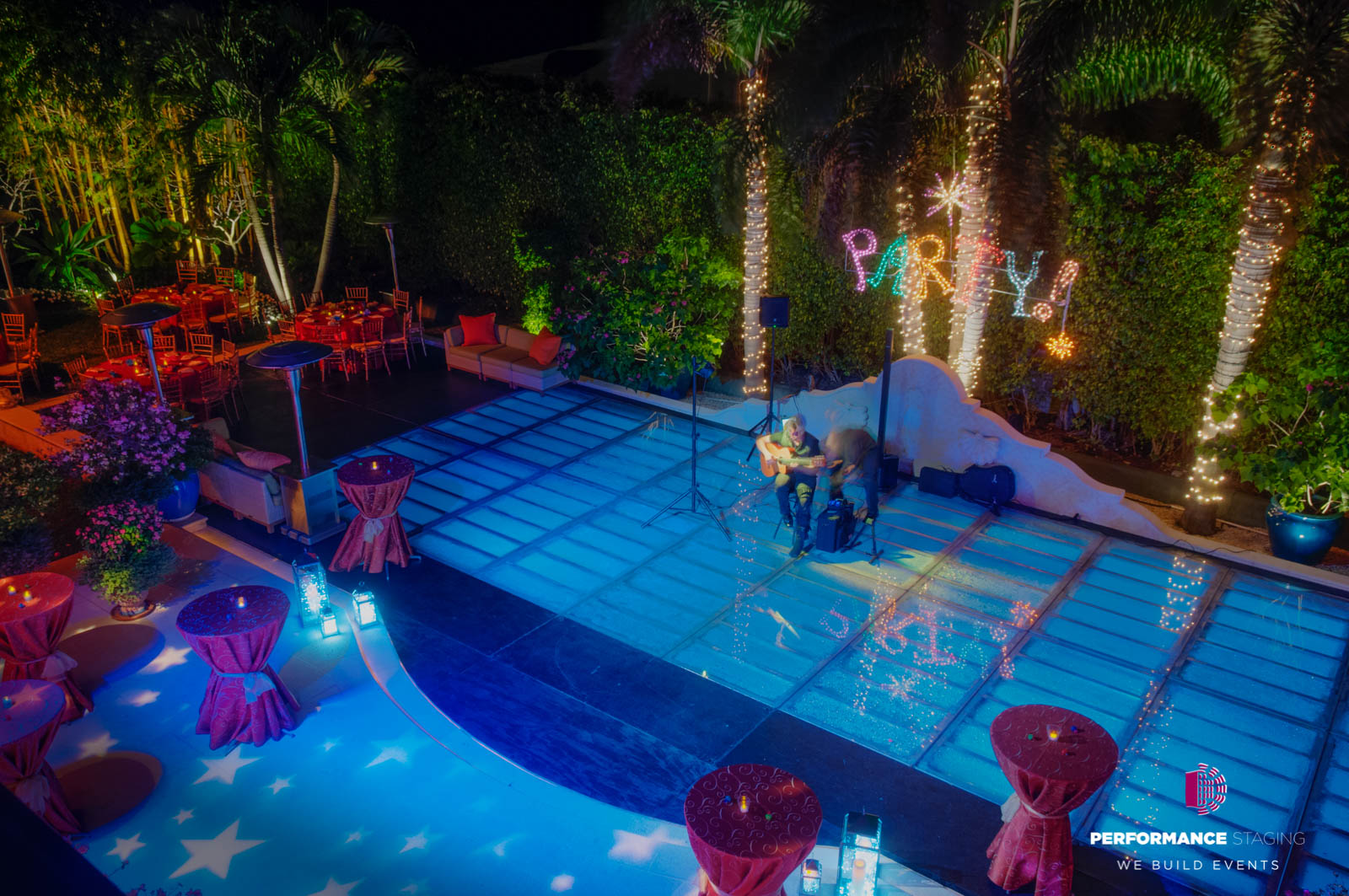 Our pool cover dance floors are built with the same reliable and well-known StageRight product that we base our business on. Some of the custom features of our pool cover dance floors include:
they can cover any shape or size, from a basic rectangular shape, to oval, or kidney shape
they can be made to accommodate the entire length and or width of your pool, or just a portion
they are available in a variety of surfaces, traditionally black fiberglass or turf
also available in clear plexiglass surface for that WOW factor that turns any pool into a elegant setting
they are durable and engineered to support the weight of any type of event (yes you can dance!)
they can be accented with submersible LED lighting or floating candles to set the mood
With quick and easy installation and removal you have more time to focus on what really matters, your next amazing event! Need assistance or a quote? We're here to help. No pressure, just questions answered.
View our product page on our web site for Pool Cover Dance Floors.
View our past blog "Why We Love Pool Cover Dance Floors ( And You Should Too!)"
---