Curved Audience Risers have been around a long time. In fact, the origin of the audience riser can be dated back all the way to the original amphitheatres. They can accommodate a large audience, much like bleachers. But they differ from bleachers in may ways and offer many additional benefits.
The seats for bleachers are integrated into the structure itself; audience risers are primarily platforms first, to which a variety of chairs, tables, cameras, spot lights, etc. may be used on. While bleachers provide fixed aisle ways and may not provide a solid floor, audience risers are designed so that each level presents a flat, unbroken surface.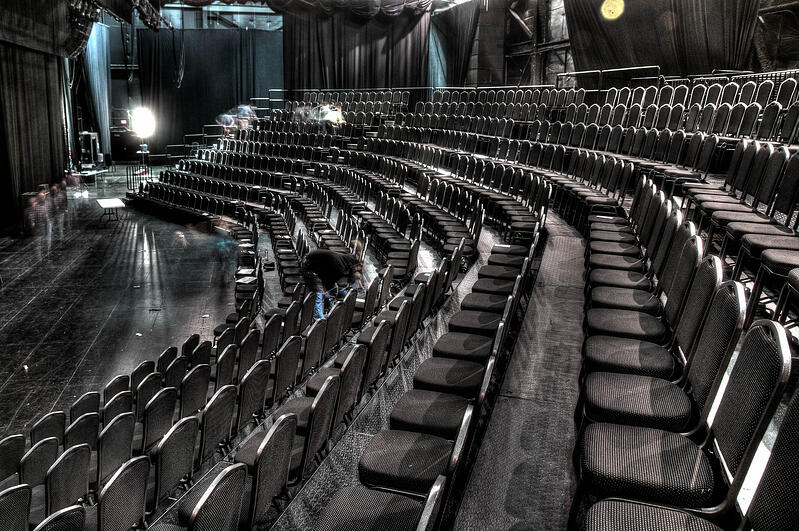 Curved Audience Risers are perfect for:
co

nvention seating

theater seating

classroom table seating

dinner table seating
Theater seating risers are arranged for maximum capacity and sight lines and can hold 1-2 rows of chairs. Dinner risers are designed for seating table rounds, elevating entire rows of attendees for meals with great sight lines to the stage. Classroom risers are designed for seating straight tables or desks, facing forward.
Audience risers are widely used in the Corporate Events industry to provide elevated seating for attendees and provide excellent sight lines to the stage. The most common venues for risers are convention centers, resorts, and other business travel destinations.
Need assistance or a quote? We're here to help. Shoot us an email, give us a call or comment below. No pressure, just questions answered.