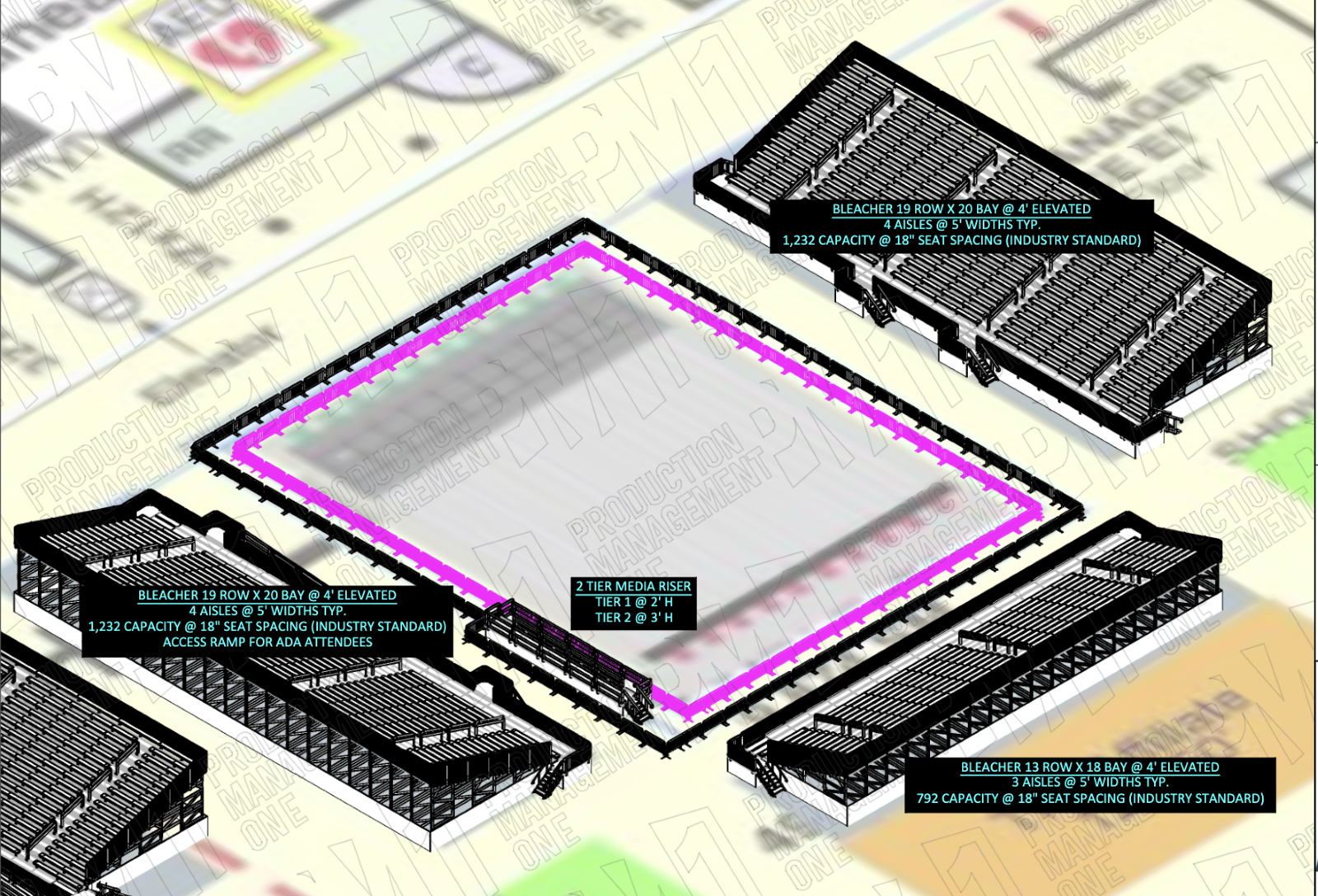 Our experience means we know that this size of an event requires unrivaled
event production.
Start to finish, our team of professionals worked to bring CrossFit's vision to life. Our Production team on-site and off-site was present from beginning to end - making us the easy button for their event.
We know the PM1 Way is the best way to do business – because it's what we do day in and day out for every customer who trusts us with their event. We would love to share the PM1 Way with you on your next event.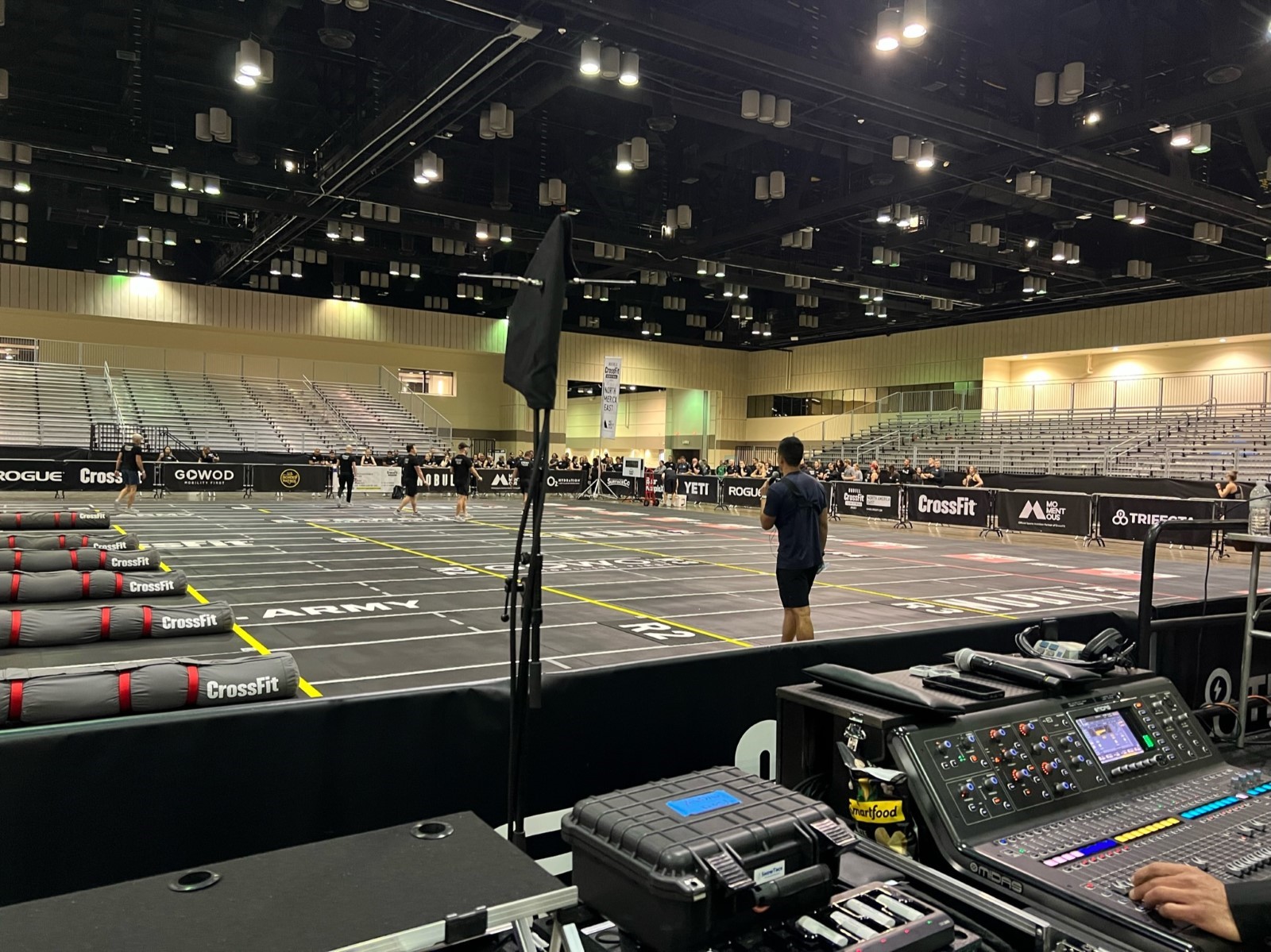 Full Production included a dedicated onsite team throughout the weekend. We believe our people are what sets us apart from everyone else. Our experts were onsite day in and day out to create a flawless experience for our client as well as everyone attending
Our CAD department designed a large-scale seating solution with a total seat count over 4000.
These industry leading bleachers featured ADA ramps and seating space to ensure every guest was able to see the action as well as multiple stairs for ingress and egress.
While our seating solutions ensured there wasn't a bad seat in the house, a 30' x 16' LED wall and line array audio solutions provided the audience access to the broadcast feed from Hamilton Road Productions. Our professional team of installers and engineers ensured flawless video picture and sound, adjusting throughout the weekend as needed.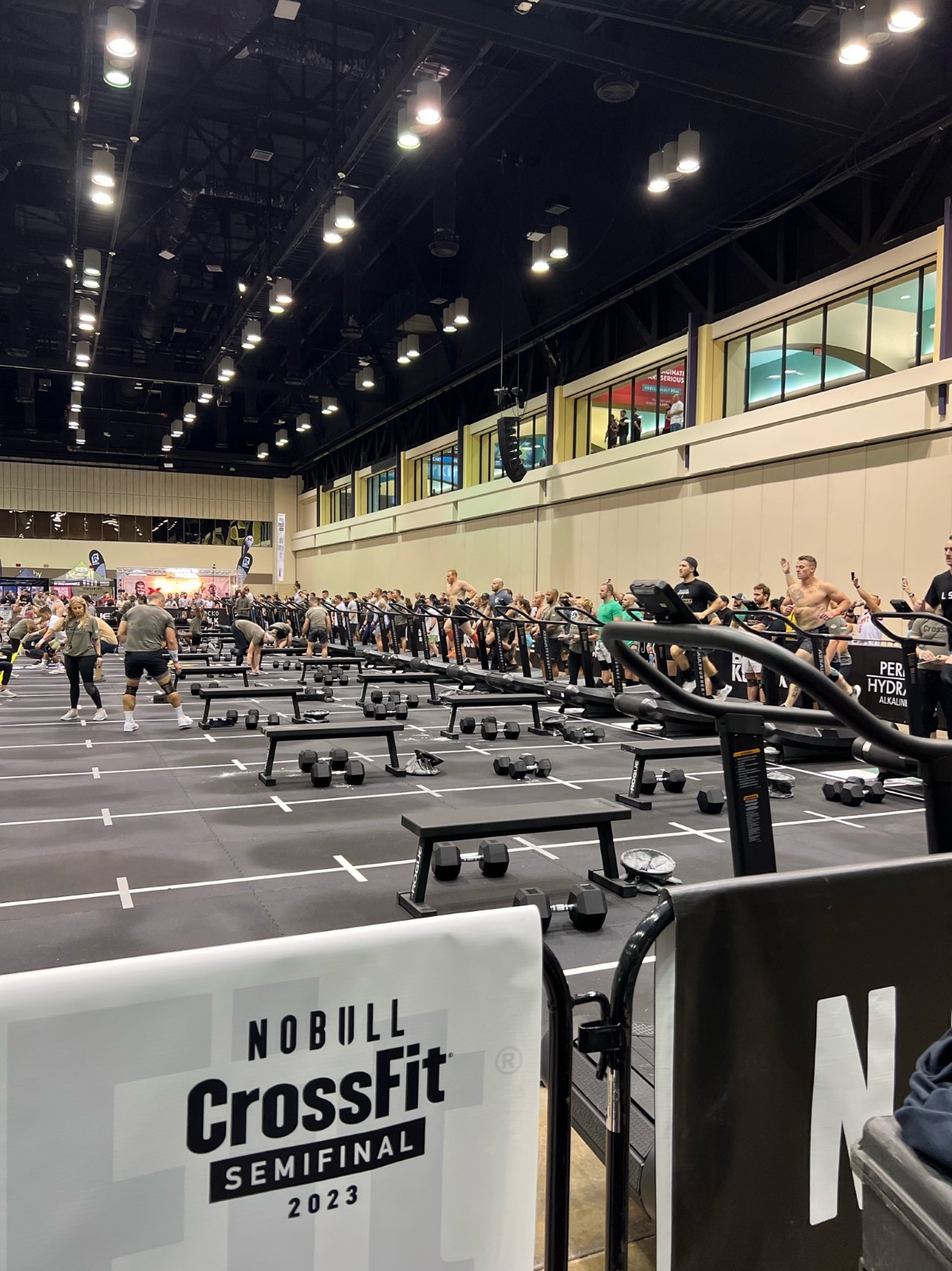 Over 4000 feet of crowd control measures were also provided to separate two competition areas. Bike rack and stanchions were used throughout the convention center to create efficient path of travel and separate back of house.
Our full production services were used throughout the event, both in materials and on-site support from our staff. By including tables, chairs, and large décor elements, as well as pipe and drape, PM1 was able to provide a full, one-stop solution for CrossFit. Our team of experts are here to help our clients achieve their goals and our goal is to exceed their expectations and bring the vision to life.