(Davenport, Iowa) 5AM Call Time? It's actually fun when you know that one of PM1's owner/partners, Iowa Native Jarrad Scott will be there too. This is the second post about my 48-hour whirlwind tour with PM1's National Presidential Campaign Production staff.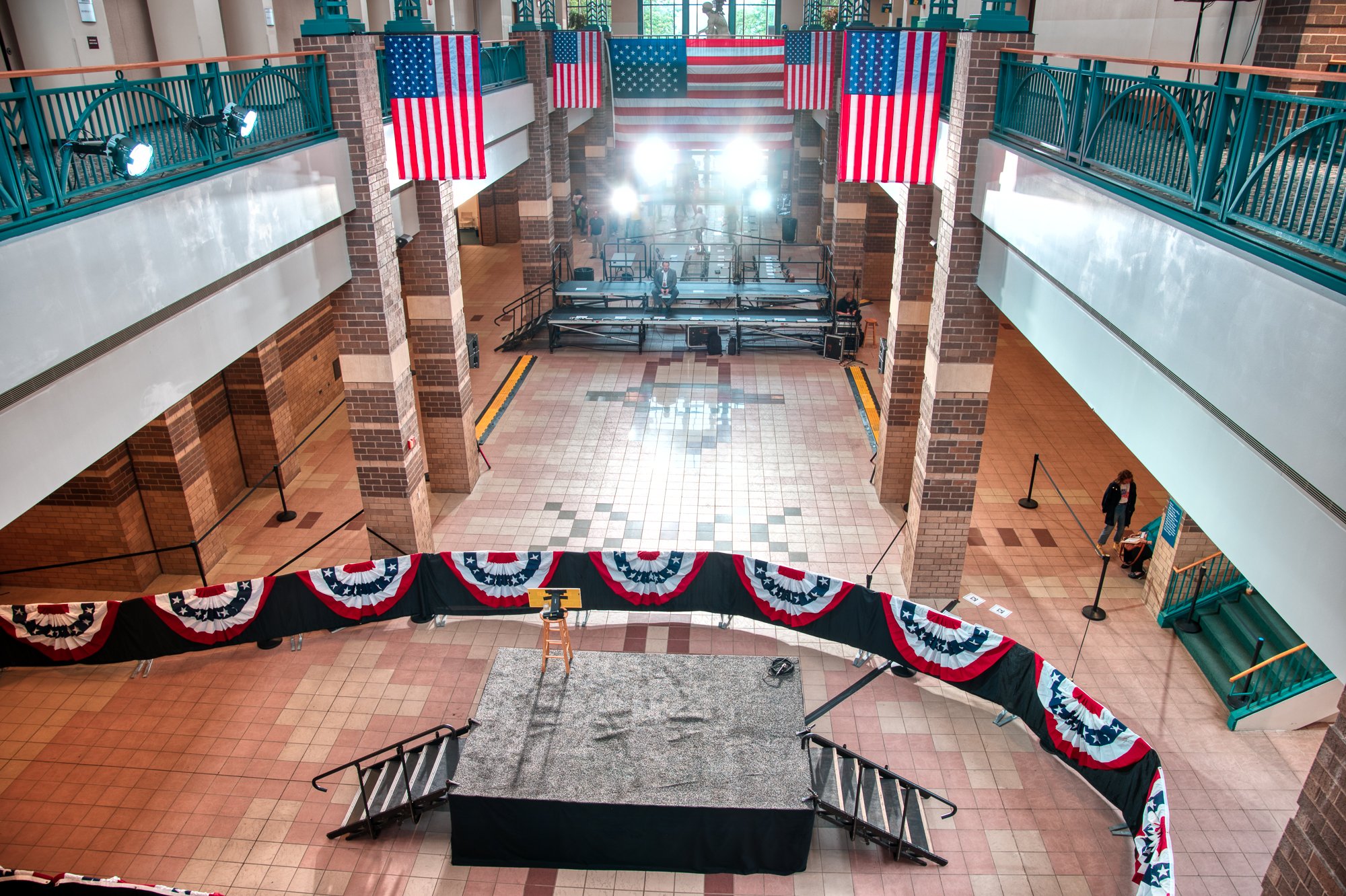 In the coming year you'll probably see us write a bit more about Political Event Production, while maintaining our "Switzerland" status as non-partisan without endorsing any candidates. PM1's in this for democracy, for America, and for the people who rise to the highest office to make this country what it is; may the best human win! - Ben Slayter, PM1 CMO/CXO
Since starting in Political Campaign Event Production nearly a decade ago owner/partner Jarrad Scott's found a niche; he loves to build flags. I didn't know the art of "flag building" was a thing until I saw his work with the State Flag of Iowa that would be proudly displayed behind the candidate later that day. Seeing him help lead our crew's build team to create a frame, stretch the custom-made flag we'd had sewn across it, and finally mount it made me realize something; I had a lot to learn about everything that went into a Nationwide, Presidential Campaign event.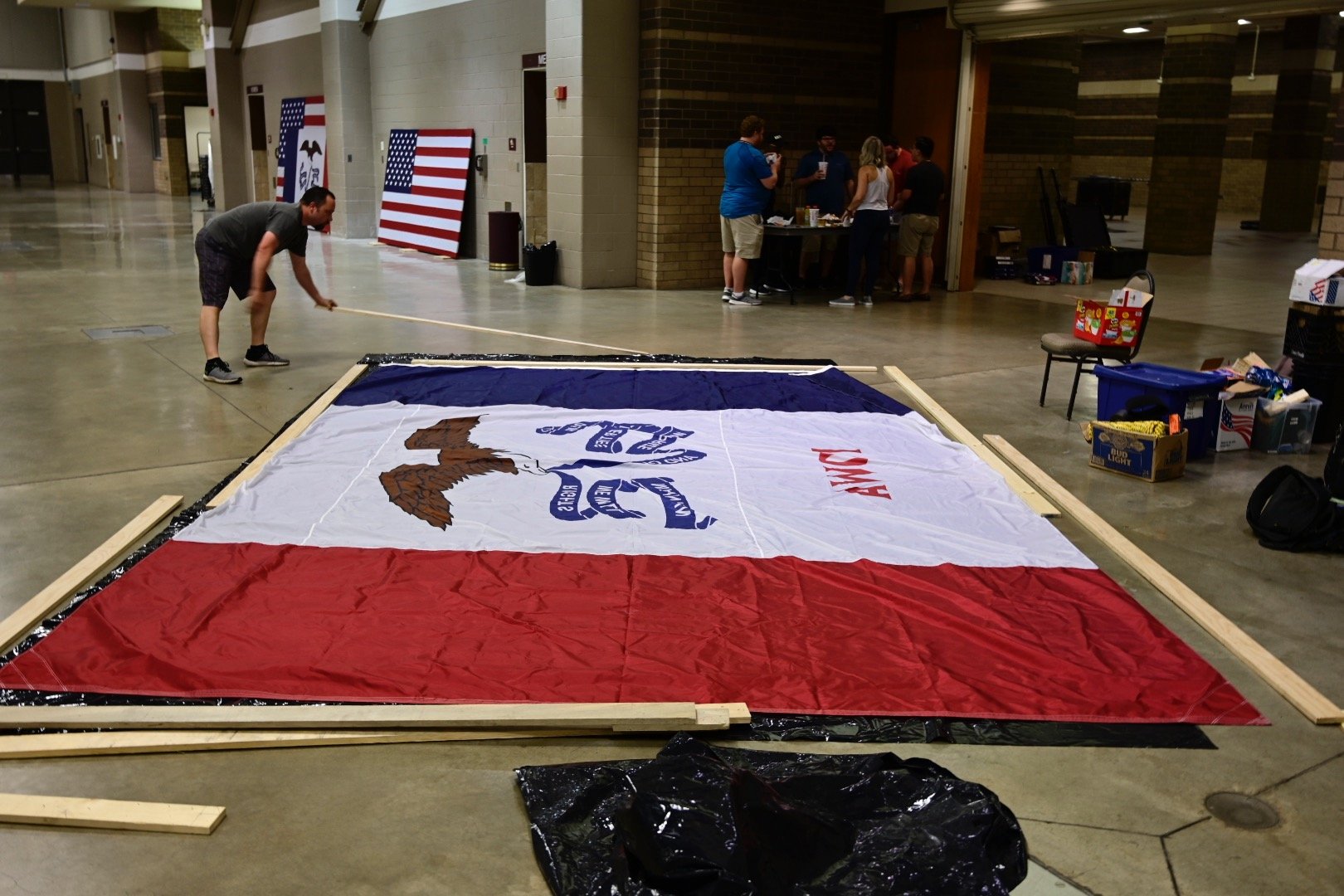 By the time the crews were done with hanging flags mid-morning, Davenport's "RiverCenter" looked amazing; well-fit for a future President!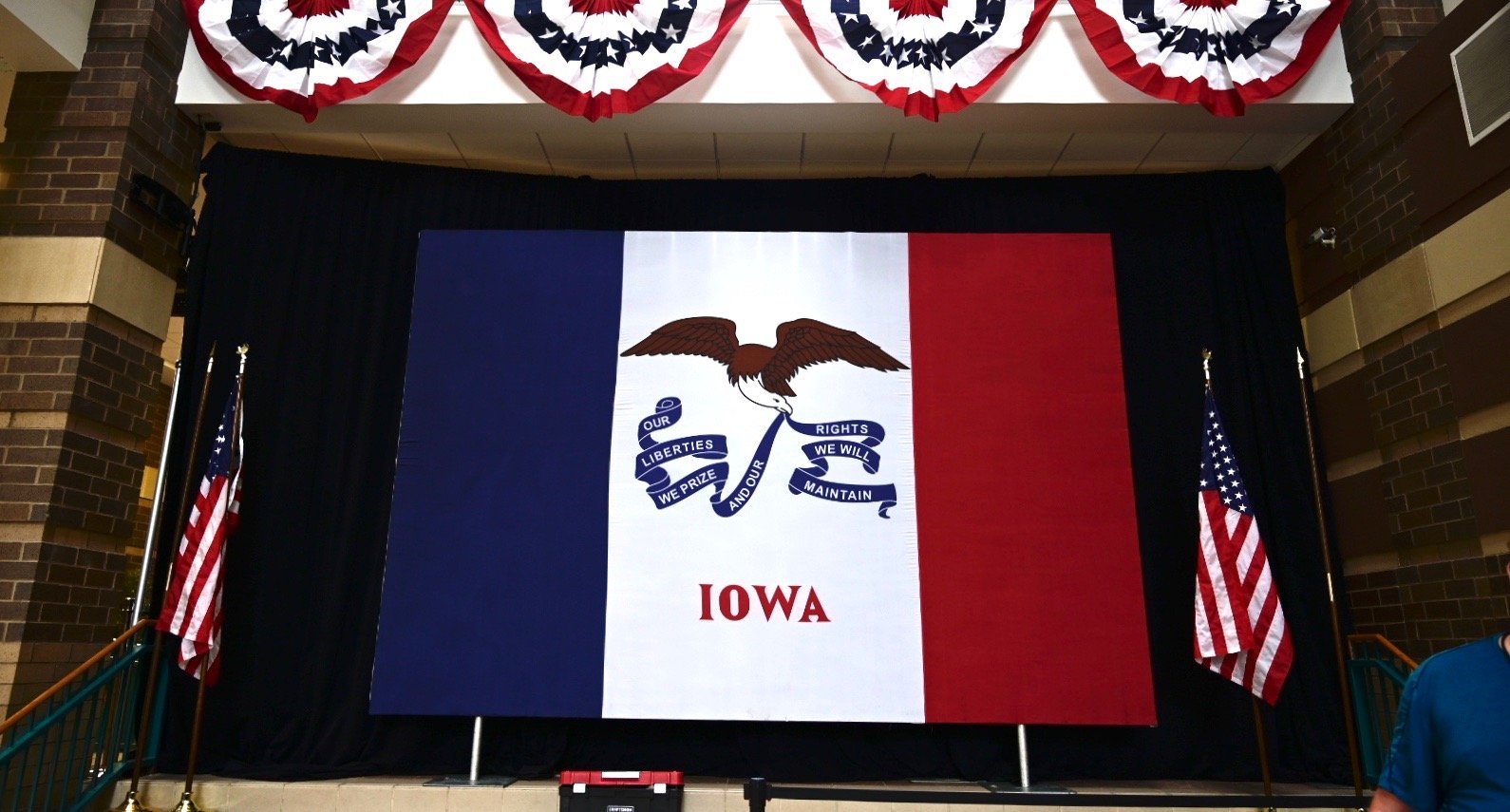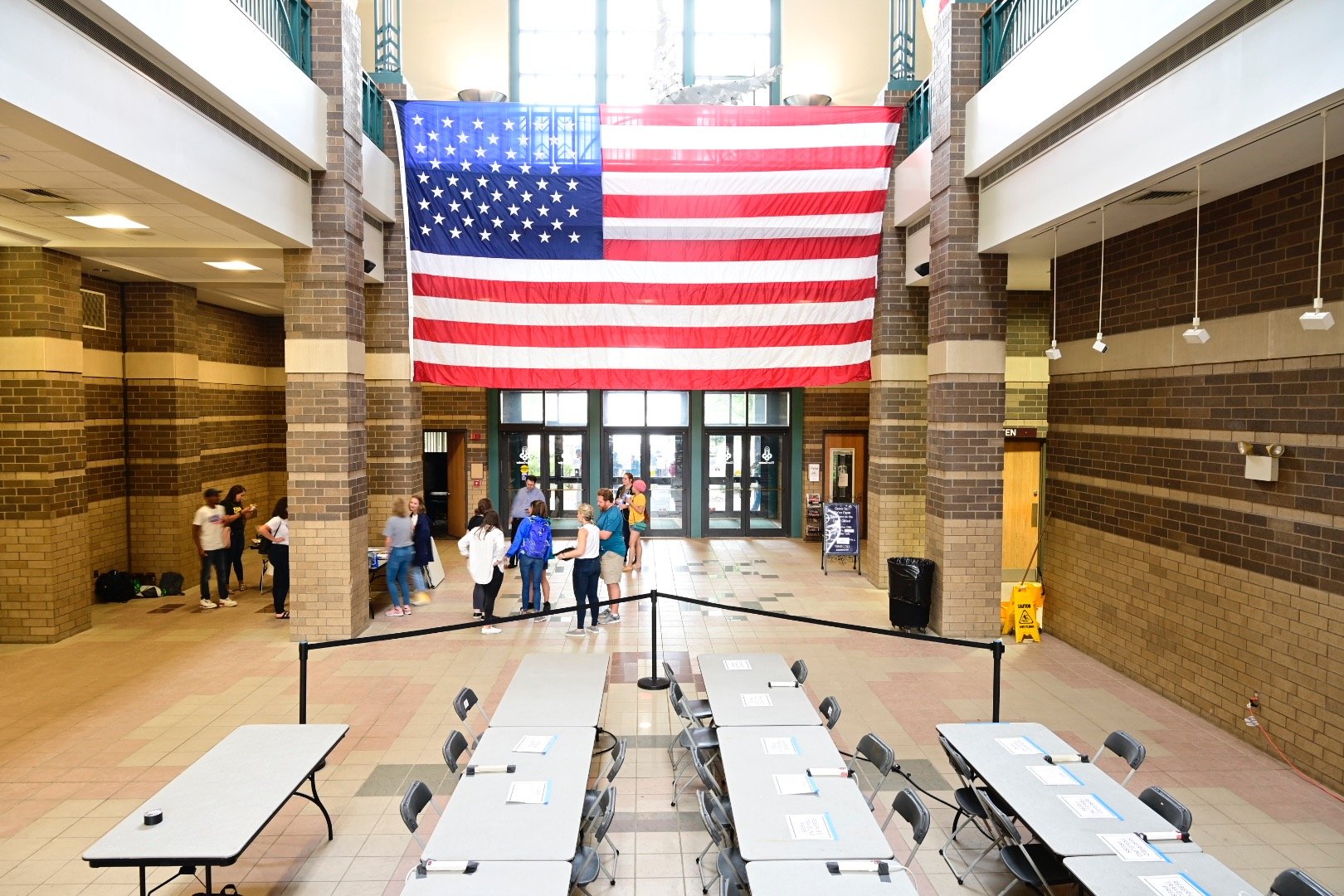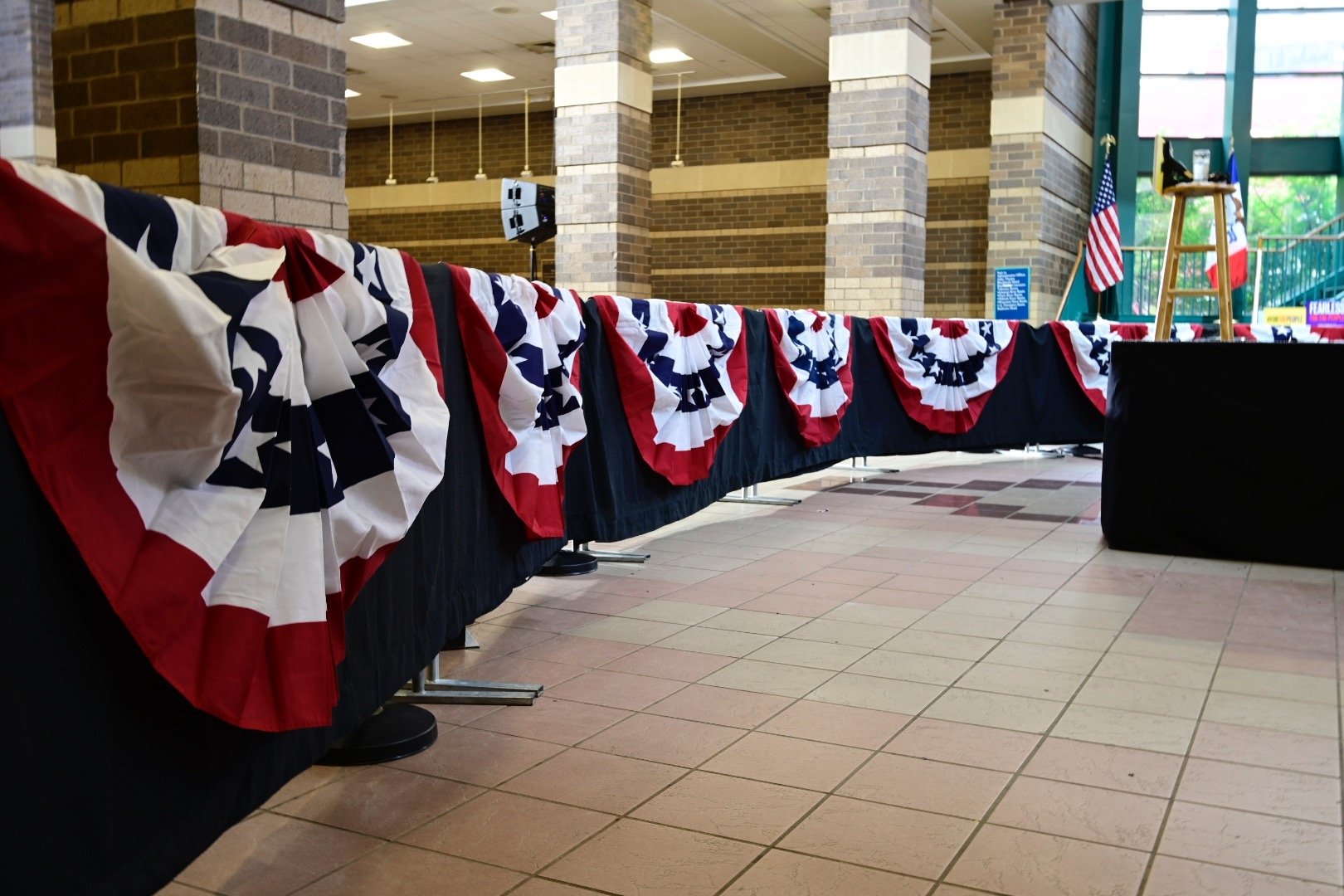 Did you know "bunting fluffing" was a thing? Now I do! While I'd hung plenty of bunting in my life, I've now learned the art of making sure it's got enough "lift" to be appreciated fully.
PM1's crews built out a complete press area with power, two-tiered press riser with MULT boxes for sound, provided TV lighting, and sound reinforcement for the 1000+ person event. Each of the flags hung from poles thru the hall were double-sided. A stage for speeches was created at the opposite end with drape and bunting-wrapped barricade. PM1 added a backline of drape, mounted the flags, and then ran the intro music as participants started filing in the building for the late-afternoon event.
Earlier in the day I'd taken a 360-degree panorama of the room, and created this immersive video showing the entire scope.
Many thanks to PM1's core crew of incredible political event production gurus for taking me in, teaching me more, and showing me everything that goes into our work on these events. I can't wait to join you again!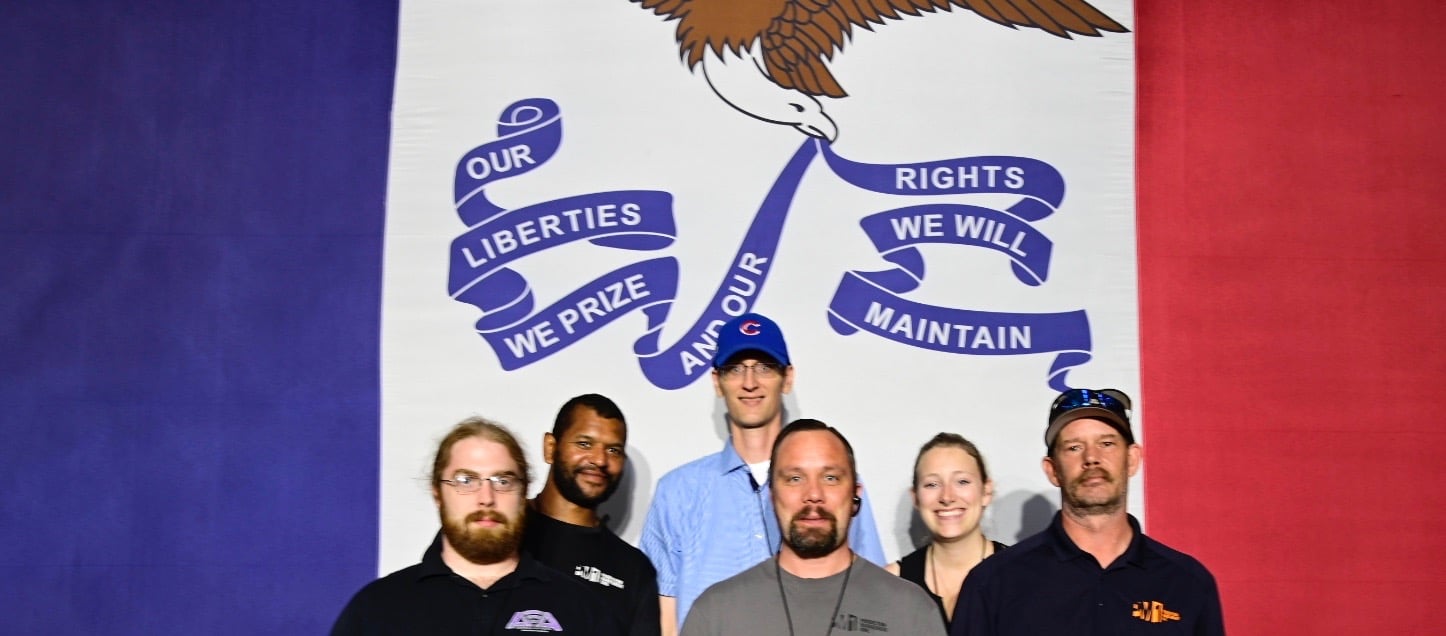 Side note: if you're ever in the Quad Cities, find a minute to visit Jim's Rib Haven, and order the special. #protip: always order the special in the midwest, always get the mac n' cheese, and sop it all up with the butter bread.
Need some campaign help? From Full Production to Media Support, PM1 has the experience, equipment, and people to make these mission-critical events happen anywhere in the USA.