---
10 Reasons You Should Have A Mobile Stage Rental At Your Next Event.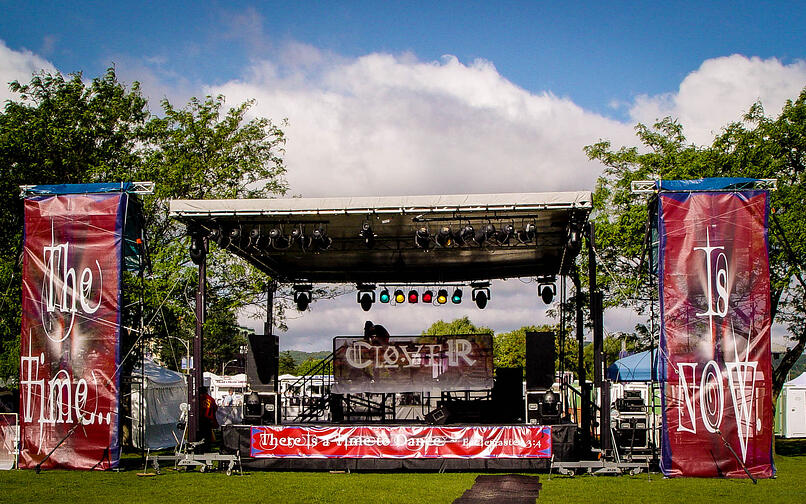 1. Soak up the sunshine. With a mobile stage you have the ability to have your next event in an open air environment in unlimited outdoor locations.

2. More money in your pocket. Mobile stage rentals are cost effective and economical. They require less manpower and set up in less time then conventional stages.

3. Environmentally Friendly. Mobile stages are Green! Our Stagline mobile stages require 50% less energy to tow, which in turn reduces the amount of fuel required to tow them and decreases the carbon footprint of each event.

4.Safety First. Stageline mobile stage rentals are designed, engineered and purposely built to be safely transported, safely deployed and safely used outdoors.

5. Easy as 1,2,3! Mobile stages offer the convenience of simple set up and removal. You tell us where you want it, we'll deliver it and set it up and haul it out afterwards.

6. Unlimited Event Capacity. Mobile stages allow you to have limitless performance capability for outdoor events with hundreds or even thousands of spectators.

7. Make it your own. You can customize the size of your mobile stage rental . We can extend or reduce the deck to your specific requirements. We can also package our mobile stages with lighting, audio and video systems. Because we don't just rent stages - we build events, we have all of your production needs covered and also have packaging options available for barricade, seating and tents.

8. The entertainers dig it. From large scale national attractions to your local musicians, performers are enthusiastic about Stageline mobile stages. Don't believe us? Check out their reviews!

9. We're local! Centrally located in Lakeland, Florida we can get the mobile stage rental to you in a matter of hours, or even minutes depending on where you're located. Outside of the Sunshine State? With headquarters in Michigan, we can easily service all areas in between.

10. We're here for you. We are here to help if you have questions, aren't sure where to go next, or need design help. No pressure, just questions answered. For a quote or assistance give us a call or email us today!
Need more information? Check out all the Mobile Stage Rental specs on our website.